"The Good Ones and The Bad Ones" by up-and-coming pop band Why Don't We is one of the good ones of 2020
The young boy band is gaining heat with its seventh studio album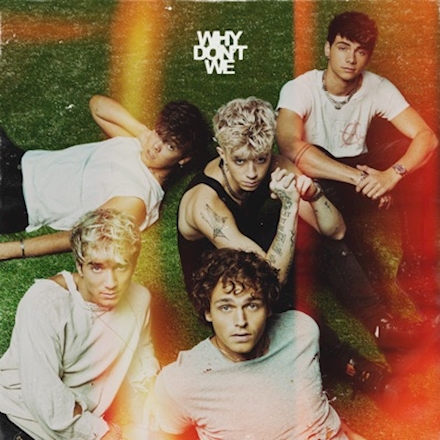 We all fell in love with the handsome, popular, magazine cover boy band One Direction, and since their split in 2015, many (including me) have been wondering who will be the next group of youngsters to partner up and continue One Direction's legacy. As of 2016, I do believe we have found our next pop icons. Buckle up ladies and gentlemen, because I am about to take you on a wild ride through the good times and the bad ones of 2020. Introducing the new face of pop royalty, Why Don't We.
Each member started out solo, gaining props and fame through social media. Jack Avery, 21, posted covers of songs on YouTube, and eventually released his own single "Liar." Corbyn Besson, 22, sang on the music app YouNow and covered songs from well known musicians Taylor Swift, Ed Sheeran and more. My personal favorite member, Daniel Seavey, 21, was on the talent show "American Idol" Season 14. He almost won until he was eliminated at the top nine. Zach Herron, 19, is the youngest member of the band. He gained fame for his cover of Shawn Mendes's hit "Stitches." He also collaborated with singer-songwriter Ariana Braddom to cover Shawn Mendes and Camila Cabello's song "I Know What You Did Last Summer." And finally we have Jonah Marais, 22, who is the oldest member of the band. He rose to stardom through YouNow, and released a solo album titled "Kissing On the Moon." The boys met in September of 2016 and formed pop's next great boy band.
Currently, the boys have seven albums under their belt, including their newest studio album "The Good Ones and The Bad Ones," plus three hit singles from the album all released at the end of 2020. Pretty impressive for only being together for four years. 
In the beginning of January 2020, they posted on social media that they were going to take a break for the year to write and compose their up and coming studio album. However, they went completely dark on all platforms. Fans were devastated and a little worried about why they were so quiet. Luckily, the boys resurfaced in late September 2020, when they released three tracks from the album, including "Fallin (Adrenaline)," "Slow Down" and "Lotus Inn." Let's take a look at a few of the most popular tracks on this album. 
"Fallin (Adrenaline)" was the first song to be released in 2020. It was the start of the Why Don't We's YouTube show of the same name. The show tells the story behind the making of "Fallin (Adrenaline)" and the challenges of shooting the music video and composing the actual song, due to COVID regulations all over the country. The song is my personal favorite because of the uplifting beats, the simplicity of the video and the way they were on stage during most of the actual music video. It was like being a member of the audience at an actual Why Don't We concert. 
"Lotus Inn" is still really upbeat, but also really laid back at the same time. The video centers around one of the Why Don't We members, Marais, who met a woman at a party and how he wishes he could turn back time to see her again, which is stated in the lyrics "Baby, we could turn back time/Do it all over again/Tomorrow we can press rewind/We're staying at the Lotus Inn." Fortunately, he is staying at the Lotus Inn, so he essentially can turn back time. It makes Why Don't We fans like me sure wish this mystical Lotus Inn really existed so we could leave COVID behind and live in 2019 again.
"Slow Down" is my second favorite. The music video is very well put together; it's about members of the band being in a relationship with someone and they need some space from their girlfriends, which is clearly represented in the lyrics "I think we need a little California 'cation/We took a shot at this but maybe we're too wasted/It's hard to swallow but I know we have to chase it/Slow down, I think that we just need to slow down/Turn around, things were so simple way before now." In the music video, the boys are driving through L.A., having fun at pool parties and just being regular functioning teens, without the stress of relationships bogging them down.
I believe that this album is a nice break from all the auto-tuned enhancements of this generation's pop artists. The entire purpose of this album was to tap into their instrumental talents and use them more in their compositions instead of just regular beats and enhancements. I do think that they are well on their way to discovering their full abilities as musical icons. The album overall was very well put together and it was truly amazing to watch them come back from their break with another awesome set of songs.