Selena Gomez continues her crossover into Spanish music with single "De Una Vez"
The Hispanic pop star looks to her Latin roots for her next big hits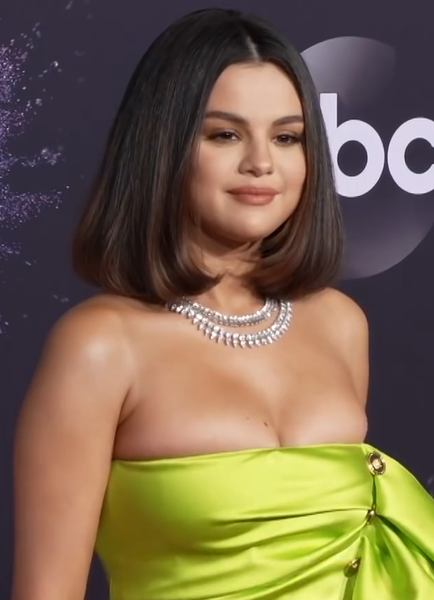 Popstar and former Disney Channel actress Selena Gomez is tapping into her Hispanic heritage with her new single "De Una Vez." Gomez is a third-generation Mexican-American from Grand Prairie, Texas. Keeping with the legacy of the late Tejano singer Selena Quintanilla, after whom she was named, Gomez is once again answering fans's call to release Spanish music.
This dive back into her Hispanic roots is a long time coming. Gomez's first solo Spanish single, "Un Año Sin Lluvia," was released in 2010 as a translated version of her hit single "A Year without Rain." In 2018, Gomez surprised listeners with a Spanish verse on the hit song "Taki Taki" with Latin artist Ozuna and rapper Cardi B. The following year she featured on the song "I Can't Get Enough" alongside Colombian singer J Balvin and Puerto Rican producer Tainy. Every single one of these artists have been slowly but surely bringing Latin music into the mainstream. Balvin alone has collaborated with Beyonce, Dj Khaled, the Black Eyed Peas and Pharrell Williams. 
Gomez is surely following in the footsteps of these artists, and in a recent Instagram caption said, "This is the beginning of something I've wanted to explore for so long." 
"De Una Vez," meaning "All at Once," is a song about getting over a heartbreak: "La herida de tu amor sano/ De una vez por todas," translates to "the wound of your love has healed/ Once and for all." Gomez once again worked with producer Tainy, who is well known for his work in the Latin music industry since the 2000s and who has worked with the artists mentioned above on multiple Spanish and English crossover singles. The single currently sits at number 92 on the Billboard Hot 100 Charts.
"De Una Vez" doesn't seem to be the only song in Spanish that Gomez will be releasing this year. There have been rumors of a single named "Baila Conmigo" after fans noticed murals throughout Mexico that read "Selena Gomez, De Una Vez, Baila Conmigo." There have also been rumors that Gomez will release an EP with features including Latin artists Ozuna, Rauw Alejandro and Bad Bunny, all of who are dominating the Latin music genre.
Gomez is definitely catering to the wishes made by many by tapping back into her hispanic heritage. The Spanish music industry as a whole has been taking over the mainstream charts, and while some critics believe Gomez is taking advantage of this with her timing, many fans are just grateful to hear a different side of Gomez.