The (halftime) show must go on
A packed lineup with both celebrate and reflect on this moment in history (and football)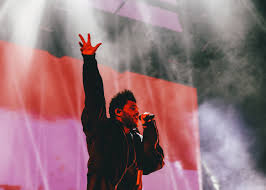 Since the last Super Bowl, a lot has changed; including the game and the halftime show. Players and coaches have to wear masks on the sidelines and there are significantly fewer fans. This year, only about a third of the normal audience will be allowed, including 7,500 vaccinated healthcare workers and an additional 14,500 fans who purchased tickets. Since the halftime show has become highly anticipated, the show must go on. Performers include The Weeknd, Eric Church, Jazmine Sullivan, H.E.R., Warren "WAWA" Snipe, Miley Cyrus and Amanda Gorman. This is a diverse group and fans are excited to tune in on February 7. 
Well-known artist Cyrus will headline the NFL TikTok Tailgate pregame show. Before the game, she will perform for the healthcare attendees who have been vaccinated for COVID. Like the other performers at the event, the lineup for the songs she will present is confidential. 
On January 20 at the presidential inauguration, Gorman performed an original poem "The Hill We Climb." A week later it was announced that she would perform another original poem in the pregame festivities. The nation's first National Youth Poet Laureate will be performing to honor three people who served during the pandemic. 
As always, the National Anthem will be performed before the big game. This year, as announced on January 19, country singer Church and 12-time Grammy nominee Sullivan will come together and perform the patriotic song. Snipe will be joining alongside them, but will not be singing. Warren, who is a deaf writer, rapper and performer, will instead be accompanying them with American Sign Language. 
Snipe will also be joining R&B artist H.E.R. in her rendition of "America the Beautiful." H.E.R. started off her career with her real name, Gabriella Sarmiento Wilson, but in 2016 reinvented herself and chose the stage name "H.E.R." She is an American singer and songwriter who has won two Grammys.
 In November, it was confirmed that The Weeknd would be the halftime show performer for this Super Bowl. The Weeknd, born Abel Makkonen Tesfaye, is a Canadian singer, songwriter and record producer. He is a three-time Grammy-winning artist and made his first debut on the Billboard Hot 100 in April 2012. He is most popularly known for his 2020 hit "Blinding Lights," which is approaching 1.6 billion streams. The Weeknd recently announced a greatest hits compilation album titled "The Highlights" to be released February 5, only two days before the Super Bowl performance; many have speculated that it may also be the setlist of songs he will be performing although nothing has been confirmed. 
The Super Bowl halftime show has come a long way. What started as basic entertainment to fill time in between halves, has now become a star-studded event. Some people even tune in just for the show and for the high level of production and entertainment. People are anticipating the variety of performances this Super Bowl from singing, to sign language, to poetry.