Do it yourself: Valentine's Day edition
This Valentine's Day give a special someone a special gift
With Valentine's Day just around the corner, it's once again time to treasure our relationships and express our affection towards our loved ones. Unfortunately due to COVID these relationships have been challenged in times of social distancing.  The cliche romantic dinner date or sharing a box of chocolates isn't possible for safety reasons, but that doesn't mean Valentine's Day has to be just another pandemic day.
There are many ways to express love to your favorite people without putting anyone in danger! Several businesses have opened up flower deliveries for the upcoming holiday and ordering gifts like plush bears has always been available.
The saying: "It's not the gift that matters but the thought that counts" is more important in these challenging times. Nothing shows thoughtfulness more than something handmade–and you can do this without spending nearly any money. Avoiding extra costs, late shipping times and gifting something with a more personal touch is just what's needed for this pandemic.
The Holly Spirit would like to share several low cost ideas you could do to show your love to a special person this Valentine's Day.
Valentine's Day Card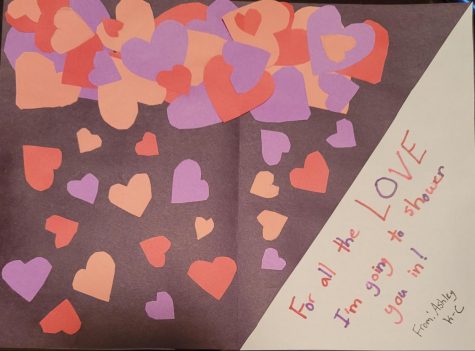 Holiday cards can be used for any holiday including Valentine's Day. All you need to start is a plain piece of paper and an idea. Homemade holiday cards give you the most freedom to make what you want.
If you have markers or different colored paper you could draw or cut out colored hearts to make unique designs. Try to make different shapes with the hearts you make to give the card a unique look! Maybe paste a bunch of hearts together to make a bigger heart or a smiley face, the example provided is shaped like a cloud. 
Leave lots of room to write a personal, heart-warming message. The message on the card is the most important part of the gift. It allows you to express through words just how you feel. Cheesy Valentine's Day lines, or maybe a very exclusive memo, always bring a smile to someone's face.
Holiday cards are creative yet standard gifts that get across your appreciation without costing much money. Cards could easily be paired with another gift you give to someone too.
Emotional Poem
Not a crafty person or don't like getting your hands covered in glue and marker? No problem, here's an idea that doesn't require you to touch a single pair of scissors! Poems are another classic romantic gift you could make for a special someone. Of course they don't have to be something an English teacher would give you an A for, these poems are meant to express love not get you a classwork grade.
Make sure whatever you write comes from the heart, since there isn't any physical decoration try to make the words more impactful. Not all poems have to rhyme or flow a certain way, but it can be really cute with rhymes and pretty imagery. If you're stuck on finding rhymes  you can search rhymes for nearly any words by looking it up on a search engine.
Poems are meant to be an emotional way of expressing or describing emotion through writing. Since poems come in many forms you can get creative in the way you write or present it to the person you love.
Classic Valentine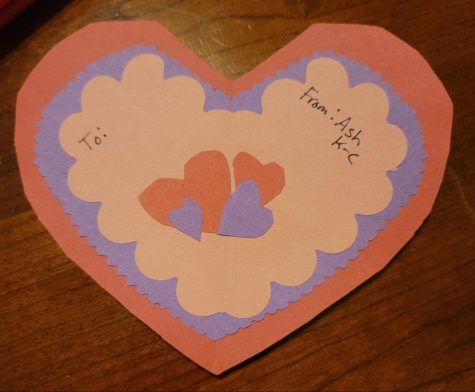 Valentine's are mini versions of the normal holiday cards that are a little more specialized to the Valentine's Day theme. More often than not they're smaller, heart-shaped decorations with little to no words on them. If you're a person of few words and more craft talent then this is the perfect gift for you to give.
Using different colored papers allows you to cut out different sizes and variations of hearts that you can paste on top of each other to give depth and uniqueness to one heart. What's great about Valentine's is that they're easier and faster to make, this allows you to make multiple for one person or for multiple people.
These small decorations go well with any sort of gift and you can even pair them with the past DIY ideas in this article. Putting a few Valentines into your card or gluing them on to the sides of your poem adds more to your personal gift. Going out of your way to personalize even the smaller things add a lot of meaning.
The ideas in this article are only a few DIYs you can do this Valentine's Day to show someone that you treasure your relationship with them. If you have your own ideas it'd be all the more special to the person receiving the gift. In this current pandemic relationships need that little extra meaning and thoughtfulness more than ever.
Feel free to share the gifts you create for your loved ones or any ideas you come up with and stay safe this Valentine's Day!