Billie Eilish & Rosalía unexpected collab song "La Vas A Olvidar" becomes a hit
Eilish again proves her talent in this Spanish-language hit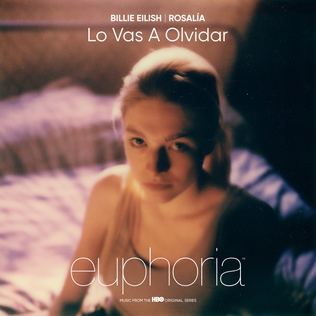 On January 21, Billie Eilish and Rosalía finally released their latest hit "La Vas A Olvidar," which translates to "You Will Forget It." Many fans have been anxiously waiting for this release as it is the first time Eilish has dived into Latin music. Critics previously stated that Eilish wouldn't reach fans' expectations when producing a hit Latin song, but she clearly proved their statements wrong as this release left fans shocked with the way Eilish unexpectedly nailed singing in Spanish. 
Other than Eilish's surprising language talents, a pair of glass nails stole the show. In the music video, both Eilish and Rosalía have been shown having glass nails, which caught many fans' attention. The creator behind the beautiful glass nails is the nail artist and Dazed Beauty Community member, Sojin Oh. When asked what was the inspiration behind the statement piece of nails, Oh told Dazed Digital,"I built them together into mystical flies, flowers and other creatures that I dream about in my head. They ended up resonating with the forest sounds in the song, and the meditative windy and natural visual aspect of the video also went along with the frozen flowers." As shown throughout the video, the nails complement the ethereal feeling that is portrayed in the music video as it reflects and shines brighter when the spotlight is shown down on the pair.
The vocals and lyrics themselves have important meanings behind them too. The song has been interpreted by many as a breakup song as the beginning verse translates to "Tell me if you still miss me/Tell me if you still won't forgive me/What will you do with all this poison? Nothing good/ Tell me if you still miss me." These bitter first lines represent an exhausting sort of breakup as Eilish seems to want her ex significant other to want to miss her and want her back. But, as she continues, the lines contradict each other as she speaks about being poisoned, which could represent a toxic relationship. The song then ends with Eilish singing lyrics in English, "You say it to me like it's something I have any choice in/If I wasn't important, then why would you waste all your poison." It seems as if the relationship had many mixed signs going between both sides, and Eilish says that she has no choice but to think that her ex significant other still liked her, because why go through all the effort to keep someone in a relationship if you didn't like them? 
The hit "Lo Vas A Olvidar" had many fans fawning over Eilish even more as she throws love towards her Spanish-speaking audience. The music video is currently at 46 millions views and will soon be a featured track in the upcoming special episode of the HBO show "Euphoria." This release of a bilingual masterpiece has proven to others that Eilish will continuously surpass others' expectations of her and come out on top hit after hit.