The Fugees album "The Score" celebrates 25 years of inspiring rap
The 25th anniversary of the Fugees seminal album demonstrates its importance today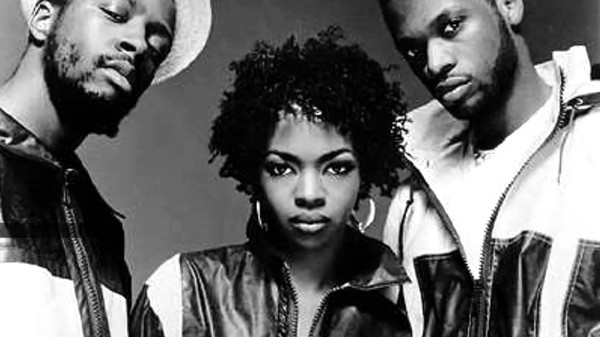 On February 13, 1996, the hip-hop trio The Fugees, which consisted of Lauryn Hill, Wyclef Jean and Pras Michel, released their second album "The Score" which would go on to dominate 90's hip-hop music charts. Twenty-five years later, it is still recognized as one of the greatest hip-hop albums to ever be released.
When "The Score"  debuted, it shook the world when it shot to the #2 spot on Billboard's Top R&B Albums chart right behind 2Pac's "All Eyes on Me." After that, the album's popularity continued to skyrocket when it eventually earned the coveted #1 spot on the Billboard 200 on May 25, 1996. The album consists of 20 songs that tell stories of life in the inner city.
Many songs also include a technique called "rhyme stacking," in which member Hill uses to take them to the next step. For example, in the first half of the first verse of the track "The Beast," there are already 14 rhymes, "Conflicts with night sticks illegal sales districts/Hand-picked lunatics, keep poli-TRICK-cians rich/Heretics push narcotics amidst its risks and frisks/Cool cliques throw bricks but seldom get targets." This technique, also known as multisyllabic rhyming, was also popularized by rapper Biggie Smalls and MF Doom.
Additionally, the Fugees was one of the first groups that prominently featured a woman rapping, which shook gender roles in the male-dominated rap genre. It was a major step towards stopping the prejudice against female rappers, especially when Hill proved to be a lyrical genius. In a Rolling Stone interview in 1999, she explained her process stating, "I write songs that lyrically move me and have the integrity of reggae and the knock of hip-hop and the instrumentation of classic soul…a sound that's raw." 
Another reason to celebrate the Fugees is because they didn't let societal norms constrict them, "Hip-hop has no boundaries, it's good to expand," Michel said after a concert, according to Rolling Stone. "The Fugees ain't scared to expand. We just do our thing." This definitely worked in their favor as their album is still recognized as one of the most influential albums of all time mostly due to the fact that it covers many darker and more controversial topics. They covered topics that were prevalent in American cities such as racism, abuse of authority and intercity crime. 
Even after more than two decades, there has not been another group quite like the Fugees nor an album that matches the legacy and outreach. "The Score" was well deserving when it won Grammy Awards for the Best Rap Album and the Best R&B Performance by a Duo or Group with their song "Killing Me Softly" at the Grammys in 1997. Though the trio later broke up, their legacy continues to inspire many new artists and will continue to remain one of the best albums ever made.