Poet Kai Davis visits RV
The local poet will visit as part of the RV Visiting Poets Project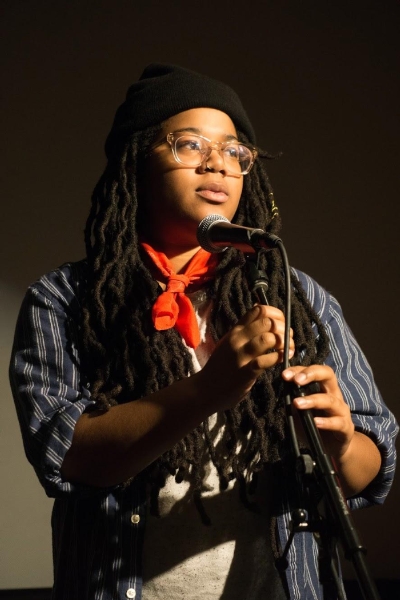 The RV Visiting Poets Project presents an afternoon with award-winning local poet Kai Davis. This Thursday at 3PM Davis will be hosting a free poetry workshop and reading in celebration of Black History Month. Students can take advantage of this chance to revisit and re-envision the words of Martin Luther King Jr, write poetry of their own and experience a live performance. 
To attend, Mr. Burns, the adviser for Inklings, RV's literary magazine, asks students and guests to fill out this google form. Upon submission, you will receive an invitation from Mr. Burns. Upon acceptance a Google Meet link will be added to your school Google Calendar.
According to the Kai Davis Poetry website, Davis is a poet, performer and teaching artist from Philadelphia. Her work explores "Blackness, Queerness, womanhood and the many ways these identities converge, examining how power operates globally, nationally, interpersonally and internally."
Davis is a well-known spoken word poet, as well as a two-time international grand slam champion, winning Brave New Voices in 2011 and The College Union Poetry Slam Invitational in 2016. She has performed for TEDX Philly, CNN, BET, PBS and NPR, among others. Currently, Davis spends her time working throughout the Philadelphia arts scene, including as a Poetry Editor for "Apiary Magazine," and visiting high schools and local non-profit organizations to teach poetry. 
Don't miss out on this opportunity to learn from the eminent Ms. Davis at this RV event.