Are AP classes worth the stress?
AP looks great on a college transcript, but at what cost?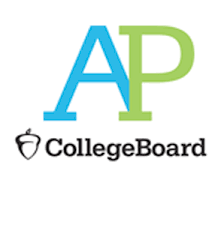 Want to show admissions officers that you're ready for college-level work? Want to earn college credit in high school? Desire to be challenged in a course that's loved? The Advanced Placement (AP) program if often seen as the starting point.
According to the National Society of High School Scholars (NSHSS), "AP (Advanced Placement) is a program of classes developed by the CollegeBoard to give high school students an introduction to college-level classes and also gain college credit before even graduating high school…These courses are more difficult than the usual high school class and also require passing an AP exam at the end of the year to gain the college credit."
 "I believe that students benefit from taking AP classes for many reasons," said AP European teacher Jennifer White. "One of the biggest reasons is that students can receive college credits for taking these types of classes. Whether they take the AP National Exam or not, and they CAP it through Rowan at BCC, students are able to leave High School with classes already covered. This is a great way to save money in the long run. Just think, even if you take 3 AP courses here at RV, that is anywhere from 9-12 credits already completed. 
As college tuition continues to rise in America, many student look to AP classes as an affordable way to receive college credits before graduation. Additionally, AP courses are known to prepare students for the rigor of college-level work. 
"Many of the skills taught in these courses help with college level courses in respect to critical thinking, applying, writing and analysis of material," said Mrs. White. "Even so, one of my goals is to continue to have fun and create a fun learning environment. We still do simulations, debates [and] role play activities like any other course at RV, that is something that you do not do in college. So why not enjoy an AP class and receive college credit for it at the same time?"
RV currently offers 18 AP classes, from AP Environmental science to AP Calculus. The courses length may vary but tend to be 27 weeks long and are 7.5 credits; although some courses like APUSH 1 and AP Psychology are 18 weeks long and are five credits. 
Taking an AP course means that it will most likely be involved in your career path. These types of courses will help you decide if a particular subject is still something you find interesting and if it's worth your own time. There are many different opinions on AP classes, worth it or not, but there are also many different types of students. The decision of passing and failing an AP class is up to the student and whether or not they themselves want to put in the effort.
"With the rigors of AP courses comes a lot of stress, and they may not be appropriate for all students," according to the Baraboo National Republic, a local newspaper out of Madison, Wisconsin. "Students should not load up on AP classes just for the sake of increasing their weighted GPA, especially for courses of low-interest."
"AP classes do tend to be a bit more stressful, and give students a bit more homework than other classes," said sophomore Matthew Wood. "But they also make students more prepared for college, as they are forced to create good habits like finishing projects on time, which will likely help students out throughout their lifetime. Stress management is also likely to be a good skill to have during college, as a student's stress will likely only increase as they graduate high school and college." 
RV also has a CAP (College Accelerated Program), which "offers students enrolled in select courses an opportunity to earn both high school and college credit," according to the RV Program of Studies. Some courses that are offered through the CAP program are AP Biology, AP Calculus, AP Chemistry, AP English Lang and Comp, AP European History and many more. RV also offers a number of foreign language AP courses for students passionate about language learning.
"Because AP classes have to meet the standard of the AP exams, they are quite rigorous in comparison to CP/ACC/Honors courses,"  said senior Brinda Patel. "Some of them may also be longer than a semester and it may be harder to achieve the grades you are used to getting in lower-level classes. That being said, I do think AP classes are worth the time, effort, and cost."
Many AP courses end in the AP exam, which is usually given in May. The cost for the exam is typically $95, according to College Board, the organization responsible for AP coursework and exams. There are waivers and accommodations, but for many students, the responsibility of cost falls to them.
"At the end of this year, I will have taken seven AP classes at RV, all of which I enjoyed because of how much more in-depth we go into the subject," said Patel. " I think the most important reason for why AP classes are worth it is because of the college credit you can get by scoring well on AP exams or through CAP credit. While AP classes may not replace major classes in college, they may help reduce the number of electives you have to take, saving you time and money in college."