Helping students feel seen: an interview with poet Kai Davis
The award-winning Philly poet visited RV and sat down with the HS to talk about identity, poetry and teaching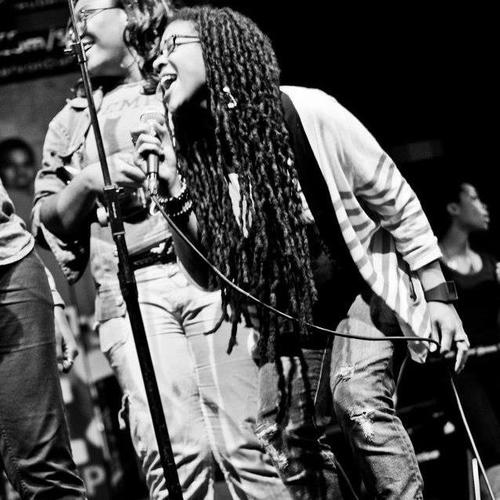 Exploring the intersectionality that comes with being a queer Black woman in America, Philadelphia-born poet Kai Davis uses her talent to connect with her peers and bring artistic opportunities to marginalized communities. On February 25, Davis visited RV to lead a poetry workshop with students, and I was fortunate enough to be able to speak with her ahead of the event. 
Davis said that her journey in poetry began her freshman year of high school when she attended a poetry fest put together by her father Byron Davis, former Philly poet laureate Yolanda Wisher and other staff from Davis' former school, the Germantown Friends School.
"This was my first time seeing spoken word live and they had big names [performing]," said Davis. 
Davis also recalls being introduced to the Philadelphia Youth Poetry Movement at this event and she talked about her time as a part of PYPM. "My junior year I got involved with PYPM and became obsessed," she said. "I started building a community of people… that's how I ended up competing, that's how I ended up touring." 
Davis's college experience at Temple University, where she double-majored in English and Black Studies, led her to become a part of the poetry collective "Babel." Davis said that before she even began her time at Temple, she had been doing workshops, performances and teaching others. She originally chose to only major in English, but later added a major in Black Studies with a concentration in creative writing.
Babel introduced her to the performance side of poetry. "I immediately auditioned [and] got into Babel… it really affected my process [because] Babel's whole thing… helped me think of performance as a really integral part of poetry," she said. 
In her poetry, Davis is known for writing about being a Black queer woman and the experiences that come along with that. "It's not intentional," she said, "the topics approach me because of the country we live in, the world we live in… that's all I know and all I think about." Davis adds that there are layers to these topics of identity including being a student, being a part of certain communities and even dealing with grief and depression as a Black queer woman. She says these are "things we don't think of as racialized or gendered… but [she] doesn't have an option but to view them through [her] own lens." 
"
The topics approach me because of the country we live in, the world we live in… that's all I know and all I think about.
— Kai Davis
Davis has a plethora of works, and in our conversation, I asked her to choose a poem that meant the most to her. Her choice,"Ain't I A Woman," also happened to be my favorite. She said that "[she] feels very present and connected to… particularly the Black women in the audience… and [she] feels very proud of how that poem is inviting fellowship with other Black women." 
Apart from touring and performing her poetry, Davis also does workshops, mostly with groups of marginalized children. When asked about why she began doing these workshops Davis said, "I can tell most of [the kids] don't feel seen a lot… I think it's important that they're able to relate to the person educating them." She also said that "[she] falls in love with poetry over and over again when [she's] teaching young people because they always have a fresh perspective." Amid the COVID-19 pandemic she has been able to "lay the groundwork for a come-up," in that she's been reading, preparing and most importantly teaching students more than she has before.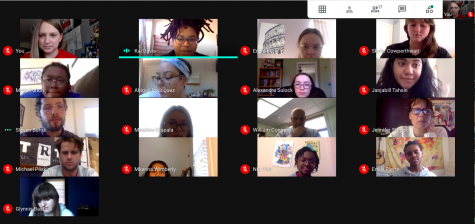 Davis was able to bring her teaching experience to RV as she led multiple students and staff in a workshop based on speculative poetry, which she explained as "poetry that explores the… spiritual, the other-worldly, the technological, the future." In a time where our surroundings are chaotic, Davis wanted students to be able to get away from reality and explore utopias and imaginative futures. Throughout the workshop, Davis read poems of her own, students participated in an improv exercise and then were able to write and share their own poetry. The task was to recount a time you felt out of control but to change the ending into something positive and imaginative. The students were eager to write and perform their stories of tragedy, race, disease and identity that were all impressively written and shared. It was clear that Davis accomplished making every student felt seen in the moments they participated.