Groundbreaking women in modern music
Pop stars today continue to push through the glass ceiling cracked by their predecessors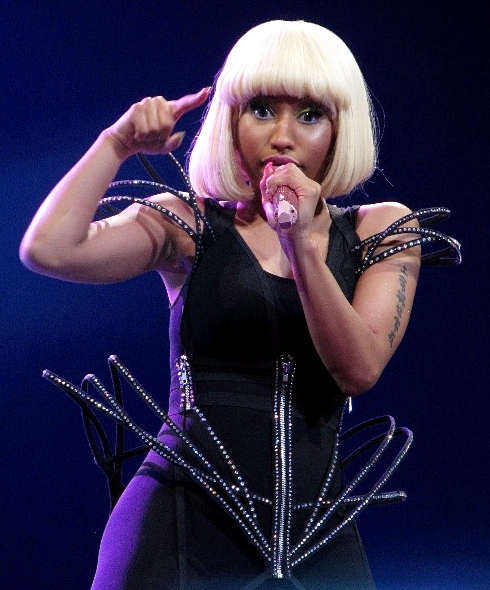 Kara Dwyer, Assistant Editor, Opinions
March 8, 2021
*Note: Women in music who first rose to fame in the 90s or earlier are not included in this article, even if they are still releasing albums today (ex. Beyoncè, Mariah Carey, Britney Spears).
Twentieth century female musicians unquestionably redefined their respective genres and industries as a whole for the better despite sexism and mistreatment that they faced from the public and mass media. From Ella Fitzgerald to Celine Dion to Gwen Stefani, these women broke seemingly unbreakable boundaries in spite of the obstacles in their way. But just as importantly, they inspired future generations of women to pursue their dreams and continue their legacies. Such inspired young women have now become household names, carrying the torch of their predecessors and redefining what it means to be a "woman in music."
It's hard not to think of today's pop artists when women in music are mentioned. One such pop star, Ariana Grande, is the first person to hold the top three spots on the Billboard top 100 since the Beatles with her tracks "7 Rings," "Break Up With Your Girlfriend, I'm Bored" and "Thank U, Next" from her album "Thank U, Next." More prominently, she has the most songs debuting at number one on the Billboard top 100 ever. Her impressive vocal range and versatility between styles makes her one of the most notable stars of the generation. Still, Grande is not the only pop star who has shaped the industry. 
The discussion of modern music is nothing without the mention of Taylor Swift. "[Swift] is the music industry," junior Jazzy Vannortwick said. "She's versatile and adaptable to various different genres… I really admire her for [that]." Swift's album "folklore" had the biggest opening week out of all albums released in 2020. Not only this, but she also is the first artist in history to sell 500,000 copies in one week with seven different albums. Her album "1989″ reinvigorated the pop genre and set a precedent for upcoming artists with its impressive lyrics and sound. 
Women in rap have also changed the music industry in the 20th century, specifically Nicki Minaj. Taking control of the male-dominated industry, Minaj has become a huge inspiration to many. "My role in hip-hop has been super unique because when my first album came out, there had been so much time where there wasn't a female rap album out that went platinum," the rapper explained in an interview with XXL Magazine. In 2019, Nicki Minaj made history by becoming the first female rapper to sell 100 million records.  Throughout the years, her music has remained catchy and loved by fans even when she steps out of her typical hip-hop sound. Minaj's lyrical abilities and mastery of her craft have dubbed her the "queen of rap" and one of the main faces of the industry overall.
Of course, more empowering female musicians have continued to rise already in 2021. Olivia Rodrigo's "Driver's License," released in January, broke the Spotify record for most streams of a song in a single week. The almost instantaneous success of Rodrigo shows that young women in music will continue to thrive and impact the industry as time goes on.  Although sexism and misogyny still remain in the music industry, groundbreaking women drive the industry forward and have upped the standards for all musicians, regardless of gender and background.