"Getting grounded in faith": RV's Fellowship of Christian Athletes
RV's FCA has seen a rise in numbers throughout the pandemic, signaling to club leader's the group's importance in these trying times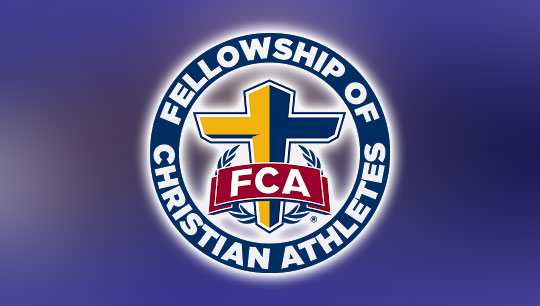 The Fellowship of Christian Athletes club, or FCA, has been running under student leadership despite the difficult school year. The numbers of students attending the Google Meets fluctuate, but notably the number of students in FCA seems to be going up this hybrid school year.
The FCA is a national organization whose main function is for Christian athletes to have a meeting ground. But at RV its doors are open to anyone who wants to learn just what the club is about.
"At RV we open it up to non athletes who are like minded in their faith to have a place to meet and talk about their faith in that platform," said technology teacher Don Arter, one of the FCA's administrators.
The purpose behind the FCA club at RV has been to allow students to connect and communicate through their faith. High school is a place of discovery for students and guidance counselor Donna Aromondo, one of the other club administrators, believes the FCA gives students a chance to find themselves.
"I think a lot of young people are searching and don't necessarily realize that they're searching for God," she said. "Not all kids that show up necessarily have a faith, they're searching and our organization, our club is a good place for them to search. It's very open and non judgmental, we want to know teen issues today and how God influences their lives or life choices."
Mrs. Aromando, who has been in FCA for years, was approached by students from previous years who wanted to get the club running. In addition, students never before a part of FCA  approached Aromando with questions on whether the club was happening this year.
"Because of the student interest more so than me, not that I don't want to do it I really wanted to run something kids were interested in, I got it started through Google classroom." said Aromando. "I was joyous that students were reaching out, we have about 46 kids registered."
Senior Haley Joyce, who has been in FCA for four years, believes that throughout this current pandemic, the extra effort of being virtual is worth it. Through FCA, students have somewhere to express their faith, and the club also gives students support through the other members and advisors.
"It's really hard to get through this on your own and knowing that there's a group of people that share the same beliefs as you, same thoughts as you, that you can relate and open up to about anything, especially concerning this because I know a lot of people during this time have been questioning their faith and questioning why this is going on," said Joyce. "Having a group of people you can rely on I think is really important."
The FCA runs meetings every Tuesday at 1:30 and participates in several community service projects including Casseroles of Kindness for homeless shelters and Blessing Bags for military personnel. More than anything the meetings held each week are a place for students to connect in fellowship.
"If you're looking for a club where you can get grounded back in your faith, where we look at a little bit of scripture, we encourage each other through our faith, a little bit of prayer in a short meeting," said Arter."It's just an encouraging meeting to be in."