The Grammys don't matter. So I listened to every Album of the Year nominee to prove it.
One man's journey into musical madness. Thanks for taking this bullet for us Brendan, we're pretty done with music of 2020.
March 14, 2021
With the late winter passing by us, the yearly bombardment of televised award shows have begun to run their course. Millions of Americans look to programs such as the Golden Globes and the Oscars as a gauge for entertainment, helping to promote and market some of the nominated works, while also typically being a pleasing experience for all those involved. Not all of these shows share this sentiment, however. 
While award shows tend to have their usual upsets, surprise nominees and snubs, the Grammys, as of late, have been historic for taking nominations from well-deserved artists and works and instead giving them to whatever their committee seemed to enjoy that year. This problem has existed long into the previous decade with some 'best of the decade' works including Kanye's "My Beautiful Dark Twisted Fantasy," David Bowie's posthumous "Blackstar" and Tyler, the Creator's "IGOR" being snubbed of a nomination. All the while, room was found for mediocre works like Lil Nas X's "7," an EP only consisting of the phenom "Old Town Road," "Panini" and a few other tracks, and Mumford and Son's "Babel," a forgettable folk record, which against all odds, won the category against Frank Ocean's acclaimed "Channel Orange."
This year, however, was something else. A monumental amount of backlash formed early on, especially in this category, given the large amount of records disregarded in favor of smaller, lesser-known works. It got me thinking: is this year really that bad? As someone who enjoys music and has been on an upswing of attempting to critically review albums and music, I gave myself the task of listening to all eight of this year's nominees for Album of the Year, over seven hours worth of tunes, to determine whether the decisions made by the counsel were justified. Without further ado, let's get into it.
Coldplay – "Everyday Life"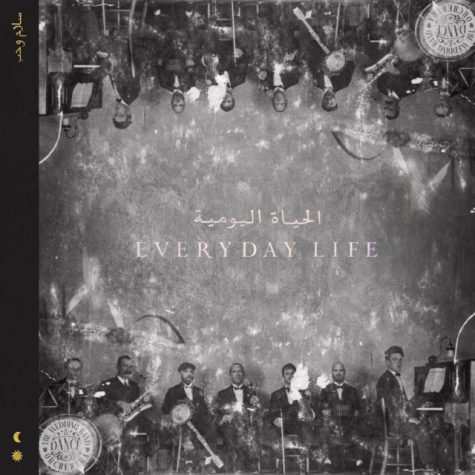 Remember Coldplay? Despite being a recognizable name to a large portion of individuals, anyone would be hard-pressed to name songs in their catalogue other than their 4 or 5 breakout hits. "Everyday Life" serves as a double album spread across two disks, and a full listen makes it clear that it didn't have to be so. The first half of this album, entitled "Sunrise," was a surprisingly well-made album with great instrumentation. Tracks like "Arabesque," with its thumping guitar beat and brass backing, and the gospel choir of "BrokEn" are refreshing breaths of fresh air from the band, with the heavy themes of "Trouble in Town" also finding to be effective. These eight tracks are arguably some of the band's best work since "Viva La Vida" over 10 years ago; however, the back half, "Sunset," makes a complete 180. The final set of tracks feel not only rushed and less creative, but also lean so heavily on politics that it not only feels unnecessary, but it detracts from what was such a great start.
Overall Score: 6.2 / 10
Best Track: Arabesque
Worst Track: Orphans
Black Pumas – "Black Pumas (Deluxe)"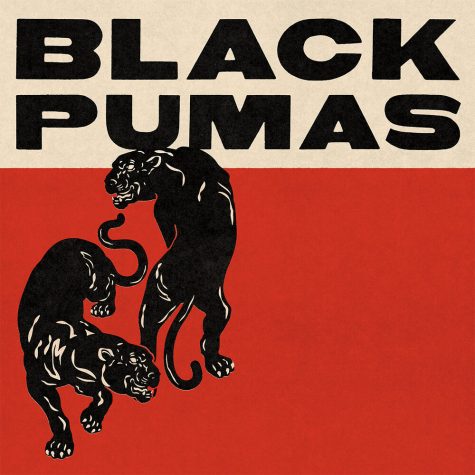 This one is… confusing. The original version of psychedelic/soul/rock band Black Pumas' debut, a self-titled album, was released in the summer of 2019. However, as it's deluxe version was released the next year, it became eligible for this year's awards. The music certainly isn't bad, by any stretch of the imagination. Songs like "Colors" (which is also nominated for Record of the Year), which successfully balances the acoustic feel of a guitar with the more groove-filled energy brought on by keyboards and drums, are sound profiles that many have not heard in the mainstream since the 1970's. While this reemergence is certainly welcome and pleasant to hear in a music landscape filled with what many consider to be overproduced nonsense, it can only bring the album so far. The "Deluxe" nominated version only includes four new original tracks, which are admittedly some of the weakest, and is padded out with four live versions of previous tracks and two disappointing song covers. This lack of new and engaging content not only questions the necessity of a deluxe version in the first place, but also why it received nominations while its standard, and superior, predecessor was left out.
Overall Score: 7.4/10
Best Song: Colors
Worst Song: Red Rover
Post Malone – "Hollywood's Bleeding"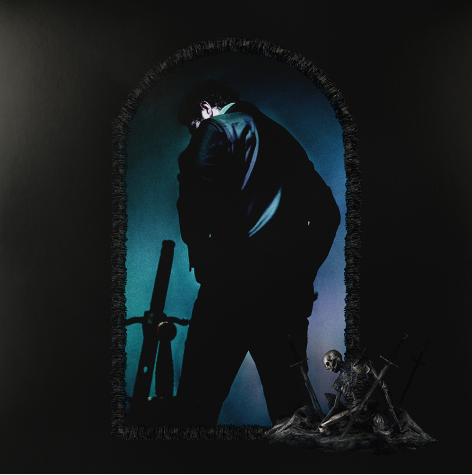 "But wait, Brendan," you may be shouting, "this album came out in September 2019, almost two years ago! There's no deluxe version of that! How is it here?" Well, I'm glad you asked, because since the Grammy's eligibility period lasts from September , 2019 to August 31, 2020, this just barely made the cut. The good news is that you probably recognize some songs from here, such as the mellow "Sunflower" from "Into the Spider-Verse" and "Wow." While I myself have never been a huge fan of Post Malone, I recognize that "Hollywood's Bleeding," with its spirited mix of rap and pop, is easily accessible to a wider audience. In fact, I enjoyed many of the tracks here. "Take What You Want" is a clear standout, mixing a catchy beat with effective features of both Travis Scott and Ozzy Osbourne, and  the high energy in  "Allergic" is also quite fun to listen to. The beginning of the record, however, drags. A lot. A lack of original ideas and lyrics in both the title track and "Saint-Tropez" are hugely disappointing to a high-profile record such as this. Does Ozzy's killer guitar solo at the end of his track make up for this? Maybe just a little bit.
Overall Score: 7.7/10
Best Song: Take What You Want
Worst Song: Circles
HAIM – "Women in Music Pt. III"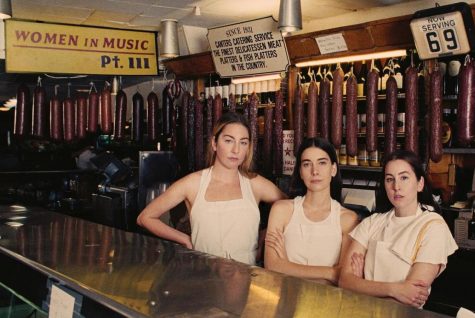 While often pushed into the widely available and flooded genre of "pop rock," all-female outfit HAIM, composed of sisters Danielle, Este and Alana, does as much as it can to prove that they are a wholly original group. Rock influences are scattered throughout, as early as the upbeat drums backing up opening track "Los Angeles." They never stay here for long, quickly attempting other subgenres as they go along, whether it be folk in the acoustic-driven "Leaning on You" or fully highway rock on "The Steps," a track with dirty guitar riffs that sound like they are straight out of a Black Keys album. "Up From A Dream" stands on its own as a beautiful track with strings and wild instrumentals that make it stand out from anything else on the album. There are some misfires, though. "I Know Alone" falls back onto an instrumental so electronic and reminiscent of hyperpop that it feels completely out of place on the record and detracts from what is a solid vocal performance. Minor mistakes like this made from their attempt at branching out ultimately don't damage the overall record too much, making it a worthwhile effort from the group.
Overall Score: 7.5/10
Best Song: Up From A Dream
Worst Song: I Know Alone
Jhené Aiko – "Chilombo"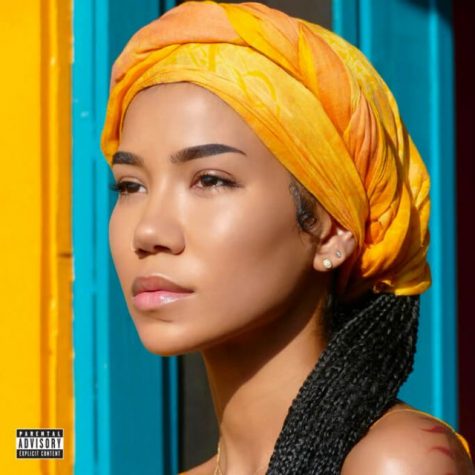 R&B singer-songwriter Jhené Aiko's resume is huge, having worked with names like Drake, Childish Gambino, Ty Dolla $ign and many more. Finally, then, her album "Chilombo" allows her to come center stage, illustrating her musical prowess to a pretty great effect. The album's prevalent message, especially in its first few tracks, is that which focuses on her relationship with rapper Big Sean, as the two had broken up shortly before production on the album began. Nowhere is this more effective than "None of Your Concern," which not only follows the post-relationship mentality taken up by Jhené, but surprisingly features Big Sean himself, with both seeming to reflect on how their relationship only hurt them both even more in the process. "Lightning and Thunder," which focuses rather on the process of falling in love, is even more of a standout, including a masterful performance by guest John Legend as well. While many tracks are able to profit off of the album's overall message and smoothness of Jhené's vocals, songs like "LOVE" and "Surrender" fail to leave as much of an imprint to the listener, with the majority of her creativity lacking on these tracks. Even then, "Chilombo" stands as an effective album that not only focuses on the breakup, but analyzes it immensely.
Overall Rating: 8/10
Best Song: Lightning and Thunder
Worst Song: Surrender
Dua Lipa – "Future Nostalgia"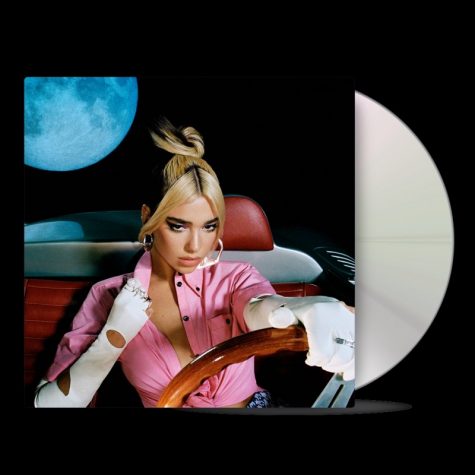 Another high profile release, the tracklist of Dua Lipa's sophomore album will be instantly familiar to social media users, as tracks like "Break My Heart" and "Don't Start Now" have been used to death on TikTok. Looking past their usage there, "Future Nostalgia" is an incredibly enjoyable and fun listen, living up to its oxymoronic title of utilizing tried-and-tested pop formulas and reinventing them with creative instrumentals and flairs. Even the aforementioned tracks, having been engraved into the public consciousness, are great listens regardless of their TikTok usage, and "Good in Bed" stands as a peppy and catchy anthem about confidence in a relationship. Tracks like "Hallucinate" and "Levitating" continue this trend well. However, a single misfire plagues the album: "Boys Will Be Boys." As much as it tries to illustrate the era of toxic masculinity, it does little effective actions in both the lyrics and instrumental to justify its existence. A line about mansplaining feels thrown in there just to have the term brought up. Nonetheless, "Future Nostalgia" is a huge step forward for Dua Lipa as an artist, and potentially for modern radio pop as a whole.
Overall Score: 8.5/10
Best Song: Good in Bed
Worst Song: Boys Will Be Boys
Jacob Collier – "Djesse Volume 3"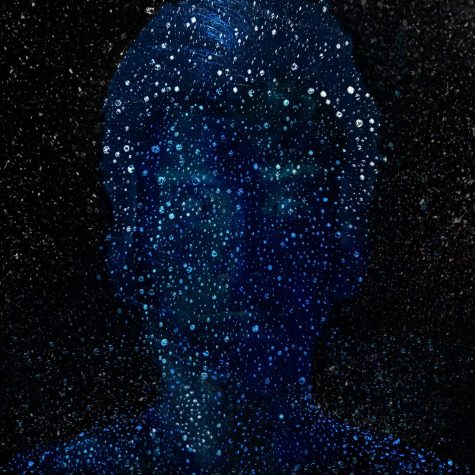 Most likely the least recognizable name on this entire list, Jacob Collier has one of the most intriguing, and bizarre,  musical repertoire of any nominee here. Known for his highly complex musical arrangements, often pushing the boundaries of music theory (after all, he won a Grammy for an arrangement of the "Flintstones" theme song), Collier is set on releasing "Djesse," a four-album series with over 50 tracks and dozens of fellow artists, on an annual basis. This third volume is far and away the most holistically well-made of the bunch, and I think I'm able to discover why. Collier has always had an accessibility issue, making complex music, yet unable to make it engaging to a casual listener. Here, however, tracks are able to incorporate these ideas with some well-done R&B. From "Sleeping On My Dreams," a fun, upbeat track ready for the replay button, to "In My Bones," a schizophrenic and jazzy number easy to bask in, to "He Won't Hold You," a slow burn of a track in the key of G half-sharp major, so many of these tracks are polished to a brilliant shine. Some fall by the wayside, such as "Count The People," where mellow features by Jessie Reyez and T-Pain far outweigh Collier's out-of-place hyperrap, but even then, the album is a pleasant surprise for those willing to listen. Don't be surprised if "Djesse Volume III" pulls off an upset come awards night.
Overall Score: 9.1/10
Best Song: In My Bones
Worst Song: Count The People
Taylor Swift – "folklore"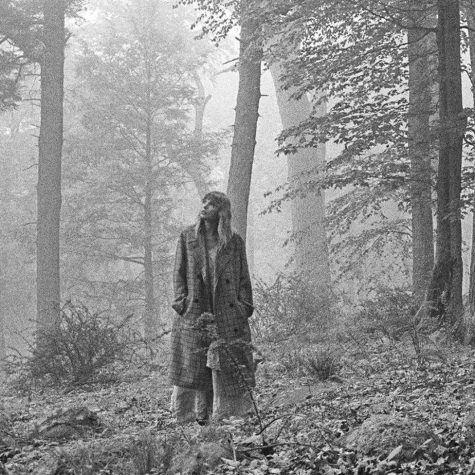 You know this one, I know this one, we all know this one. After all, "folklore," which many are considering the superstar's best album in years, is strongly expected to walk away with the trophy come Sunday night. But does it deserve it? In short, probably. Swift is far and away the biggest name here, and the indie aesthetic she provides is leagues ahead of her disappointing pop follow-up "Lover "and whatever emo phase she went through on "reputation." The slow burn of "cardigan," with its popping instrumentals and entrancing vocal performance, is easy to listen to. In fact, nearly all of the tracks on the record, from the more driven instrumentals of "the last great american dynasty" to the swelling orchestrations of "epiphany," "folklore" contains by far the best showcase to Taylor's songwriting and vocal abilities. Is it perfect? No. The tracks range from all time greats for her discography, to some mediocre tracks that will certainly be skipped over by a majority of fans, like the closer "hoax," which after all of the emotional highs the album showcased so far, only ends the album on a faint whimper. Also, say what you will about its popularity, but I swear that "cardigan" gives me way too many Lana Del Rey vibes than any song should. If there has to be a frontrunner this year, this certainly isn't a bad option.
Overall Score: 8.8/10
Best Song: the last great american dynasty
Worst Song: hoax
So What Now?
If you're reading this to find out who I think "will" or "should" win, just pick "folklore." The lack of big names give her a huge edge, although Dua Lipa could pull away thanks to her TikTok popularity. Even Jacob Collier and Jhené Aiko can pull away as dark horses. But other than these four, none of the other nominated albums really seem deserving of an "Album of the Year" title, much less even a nomination for one. Coldplay, HAIM, Black Pumas and Post Malone all had albums that, despite the successes they pulled, are either too formulaic to stand out or tip over with an increasing number of bad choices. It's not a case where there was nothing else to nominate, either.
The biggest snub this year was The Weeknd's critically hailed, record-smashing "After Hours," which garnered controversy after it failed to receive a single nomination. And it doesn't stop there. Many records had named predictions to not only get nominated, but potentially win. Fiona Apple's "Fetch the Bolt Cutters," Childish Gambino's "3.15.20," Run the Jewels' "RTJ4," Phoebe Bridgers' "Punisher" and Rina Sawayama's self-titled album were all snubbed for fairly mediocre and sometimes outright boring records. The Grammy's have always stood as an inaccurate, and sometimes flat out corrupt, measurement for the best of music. It only took a year with astoundingly average nominees for the cracks to become too large to ignore.