Celebrating influential women in today's society
Exceptional women who are actively writing history around the world
Recognizing women who are paving the way for those who follow them holds the utmost importance, as March is Women's History Month. We often spend the month learning about women throughout history, but there are many women making history right now. These four women and their accomplishments are exemplary and worth celebrating because they are actively writing history around the world.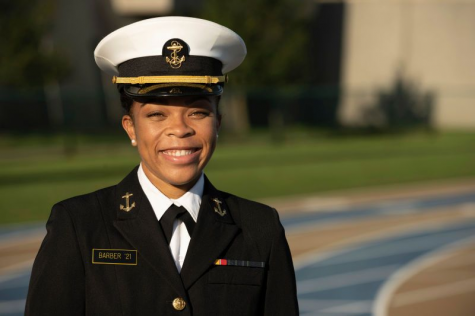 Sydney Barber, 21, First Black Brigade Commander in the U.S. Naval Academy
Growing up in Lake Forrest, Illinois and dreaming of following her father's footsteps by joining the U.S. Naval Academy, Sydney Barber took things one step further and became the First Black Brigade Commander in the institution's 175-year history. 
"I would compare my job to a student body president at a civilian institution," she told CNBC Make It, explaining that a part of her job detail is overseeing approximately 4,000 shipmen at the academy. 
While in high school, she knew that she wanted to pursue a career in service and often attended different missionary trips that focused on humanitarian work including building a basketball court for kids that came from different countries in Africa. 
"I realize that with this job, my performance in this role and the way that I lead, will kind of set the precedent and set the tone for all of the minorities and all the girls who are coming after me," she said. "There are a lot of eyes on me right now and it opens the door for them to kind of sense that they can pursue anything they want to do as well."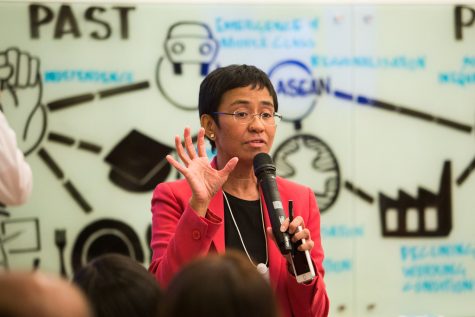 Maria Ressa, 57, CEO of Rappler
By 2012, Maria Ressa, alongside three other women, started the news website Rappler, which aims to serve the Filipino population that is increasingly becoming more aware of online platforms. 
Rappler evolved from a local news website confined to events in Philippines to a global news source which examined international issues and perspectives. The site became more than a flashpoint in 2016, when public outrage stemming from the newly elected Rodrigo Duterte grew.
Ressa and her team of reporters worked to uncover the numerous fake FaceBook accounts that the supporters of Duterte used to manipulate the public. She was often the subject to hate online and multiple arrests for espionage and cyber libel.
She was named the 2018 Person of the Year by TIME for her noble acts to expose the disinformation that is presented online. 
"In a battle for facts, in a battle for truth, journalism is activism," Ressa told NPR.
Greta Thunberg, 18, Environmental Activist 
Starting her movement at the age of 15 by urging world leaders to take action against climate change, Greta Thunberg became TIME'S youngest individual to be the Person of the Year in 2019.
Thunberg's movement evolved from a single teenager knocking on the doors of the Swedish Parliament to global climate change activism with approximately four million people backing the issue. 
She has become more than a teenager calling for change, but a symbol of hope for the future. She stands up and speaks on behalf of the world and demands not just the people who hold power to create change, but ordinary people to make small changes that further contribute to saving the Earth. 
"We are in the beginning of a mass extinction, and all you can talk about is money and fairy tales of eternal economic growth. How dare you?" Thunberg said in her speech at the United Nations Climate Action Summit. "How dare you continue to look away and come here saying that you're doing enough when the politics and solutions needed are still nowhere in sight?"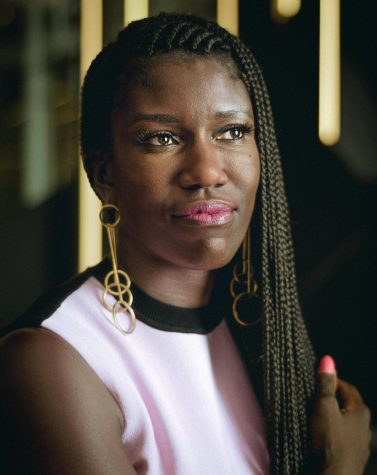 Bozoma Saint John, 44, the first Black C-suite executive for Netflix
Bozoma Saint John made history last year when she was hired as the Chief marketing officer which made her the first Black C-suite executive for Netflix.
She has an impressive record in the marketing industry and has worked for leading companies like Apple and Uber. She even led endorsements for Kanye West, Beyoncé and Michael Jackson. She has nearly 20 years of experience and is described as an "exceptional marketer" by Netflix Chief Content Officer, Ted Sarandos. 
Beyond her work in marketing, Saint John advocates for workplace diversity. She actively fights for her company to be more inclusive rather than just touching the surface when it comes to this issue. 
"I want to see more corporations put their money where their mouths are," she said on CNBC's "Closing Bell" when she landed the job in June. "Of course talk is cheap. Money isn't cheap. Money goes to fuel defense. It goes to fuel action. So I want more corporations to put their money where their mouth is."
Women today arguably stand on the shoulders of those who came before them. These four women will arguably be the shoulders young women today stand on in the near future.