Meghan Markle and Prince Harry sit down with Oprah for a tell-all interview
The shocking interview has changed public perception of the royal family throughout the world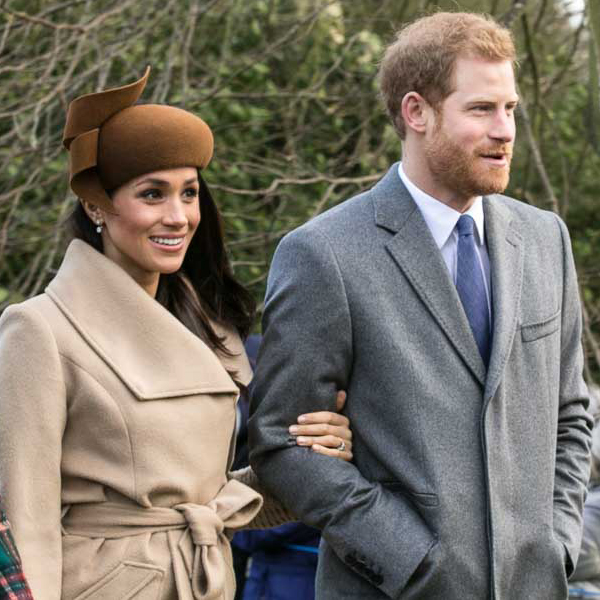 Oprah's now infamous interview with Meghan Markle and Prince Harry aired on March 7, and it continues to stir up discussion about whether or not the royal family is corrupt. 
Markle discussed her struggles with mental health and suicidal thoughts, which she did not receive any help for. "I just didn't want to be alive anymore," she said in the interview. Markle claimed that the thoughts were "constant," and she "thought it would solve everything for everyone." She recalled a specific outing to Royal Albert Hall when she told Prince Harry that she "could not be left alone." Markle claimed to be glad that she opened up, because "I knew if I didn't say it — then I would do it." 
It was shocking to see the parallels between the struggles of Markle and Princess Diana, Prince Harry's mother, as they had both married into the royal family. They both felt like they could no longer cope with the pressure and struggled with self-harm and suicidal thoughts. Princess Diana suffered from postpartum depression and cut herself and Markle felt like suicide was the only solution. Both women sought help for their struggles, but were both shut down. With Princess Diana being the first one in the royal family to openly struggle with depression, they did not know how to respond, and when Markle asked to seek treatment, she was denied. 
Conversations were also raised about their child's skin color. Prince Harry said there were "concerns and conversations about how dark [Archie's] skin might be when he's born." He refused to disclose who he had this conversation with, but he claimed it was neither the Queen, or her husband, Prince Phillip. Markle also alluded to the fact that Archie not getting the title of prince might be due to his race. 
Another question that was raised by Oprah was if they were silenced. Markle revealed that they were directed to always respond with "no comment," which they had initially obliged to because she believed that the royal family would protect her if she did. 
"It was only once we were married and everything started to really worsen that I came to understand that not only was I not being protected, but that they were willing to lie to protect other members of the family," she said. "They weren't willing to tell the truth to protect me and my husband."
Two days after the interview was aired, March 9, Buckingham Palace issued a statement on behalf of the Queen: "The whole family is saddened to learn the full extent of how challenging the last few years have been for Harry and Meghan. The issues raised, particularly that of race, are concerning. While some recollections may vary, they are taken very seriously and will be addressed by the family privately. Harry, Meghan and Archie will always be much loved family members."
On his way to a visit to a school in London, Prince William was questioned about how he felt about the interview and if the royal family is racist or not. His response was, "We're very much not a racist family." He also says he has not spoken to his brother yet, but intends to. 
Viewers of the two-hour segment were shocked at how much Markle and Prince Harry opened up about their struggles. They became transparent about the truth, although remained very respectful.