"Scary Hours 2 Review": was Drake overshadowed by his features, or does he perfectly blend with his counterparts with New EP?
While it's not a full album, "Scary Hours 2" gives you the quick hit of Drake you need right now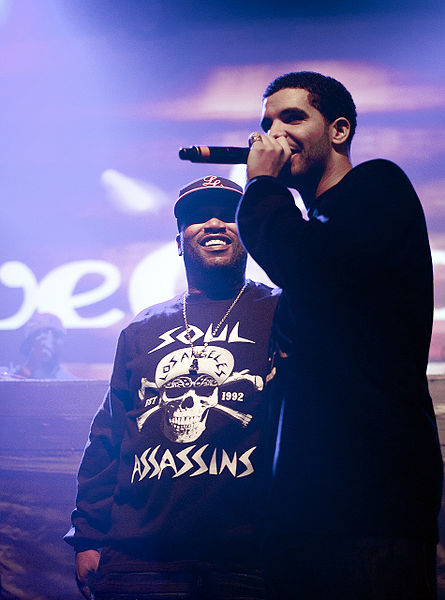 Canadian rapper Drake is back with his EP titled "Scary Hours 2," the follow-up to the 2018 EP "Scary Hours." While it's not the full album many fans expected, it satiates the need for some new Drake in your life (for the time being). 
Drake has been in the game for over a decade and some say he is on the downward slope of his career, but he has yet to let off the gas in the rap game. His last studio album, "Scorpion," was released in 2018, and after two compilation releases, it was time for Drizzy to drop an official album. Fans were expecting his sixth studio album "Certified Lover Boy" in January, but after suffering a knee injury and having to undergo surgery and rehab, the rapper decided to delay the album's release. Instead, the rapper has released a three-track EP as a possible precursor to his album. 
The lead single "What's Next" features Drake on a more futuristic beat than usual (for him, anyway). Nevertheless, a catchy and repetitive chorus is the highlight of the song, and it's easy for listeners to catch on and sing along. That being said, there are a couple of bars worth noting; for example, in the verse he goes, "Weezy had handed if off / I still got no fumbles" referring to Lil Wayne, who signed Drake to his label Young Money Entertainment in 2009.  Drake continues this boast in the next line: "I'm on the hot one hundo, numero uno / This one ain't come with a bundle," bragging about the successful continuation of his rap career. In true Drake style, he throws shots at artists who use album bundles to sell free album downloads along with their merch in order to climb the charts. Not necessarily the best song off of the project but definitely the most catchy one. 
After the iconic release of "Yes Indeed" in 2018 along with fellow rapper and Grammy nominee Lil Baby, the duo is back with the second track of "Scary Hours 2" titled "Wants and Needs." According to Genius, this song explores the "aspects of life involved in the balance of what is wanted versus what is needed." It is easy to say Lil Baby carried this song with his verse, but I think what brought Drake's verse down was the irregular flow of the first half of his verse that didn't seem to be on any beat. Many would probably agree that Lil Baby makes any song he's featured on a hit, and as I mentioned before this is no different; he comes out with a bang bringing his classic Baby flow. 
The third and final (and longest track) titled "Lemon Pepper Freestyle" features hip hop great Rick Ross. The track's title shouts out Ross' favorite chicken wing seasoning (he is known for owning multiple Wingstop locations in the U.S). In the past, Drake and Ross have had multiple collaborations, many being classics such as Ross's "Aston Martin Music" and Drake's "Money in the Grave." This six-minute track has the classic, laidback, sophisticated flow that listeners have usually gotten from the duo, which contrasts with the other two songs on the album and even provokes a feeling of nostalgia. On this track, both rappers address different factors of living a lifestyle as lavish as theirs whether it be dealing with money, women, family, etc. Unlike on the last track, Drake holds his weight here and gets personal, especially with his lyrics addressing his son and the mother to his child. This song has been a favorite among fans and personally is my top song on the EP. 
Overall each track was great, but if I had to rank them from favorite to least it'd go "Lemon Pepper Freestyle," "Wants and Needs" and finally "What's Next." In truth, no matter how much I like or dislike a song, none of them were bad; being completely honest, Drake rarely drops anything subpar. I say if you want to listen to a classic go for "Lemon Pepper Freestyle," but if you're looking for a solid rap feature "Wants and Needs" is the way to go, and if you want something you'll probably have stuck in your head for a week, "What's Next" is for you. 
According to Billboard, Drake is "the first artist to enter the chart at Nos. 1, 2 and 3 simultaneously, as the song is joined by his 'Wants and Needs,"'featuring Lil Baby, new at No. 2, and 'Lemon Pepper Freestyle,' featuring Rick Ross, new at No. 3." Drake's year has started off with much success that fans hope is soon followed by his next album "Certified Lover Boy."