RV Baseball finally returns to some level of normalcy
The team is hungry and driven to W.I.N.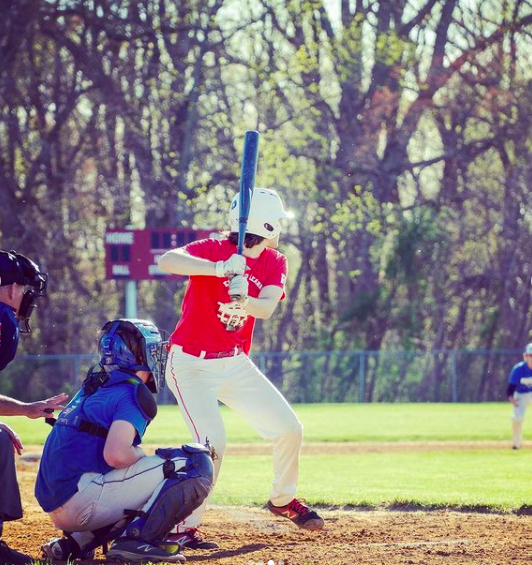 Finally, after a year and no season last spring, RV baseball is finally allowed to resume its regular season. Just as the school is opening back up, so are spring sports. Spring sports were most affected by the COVID-19 pandemic, as there was almost no season last year for any spring athletes, besides a couple of beginning practices.
The players and coaches are fired up and cannot wait to play again. Considering that the season can be terminated if athletes test positive for the virus, they are determined to listen to and follow safety guidelines. The whole team is worried and knows that they put their team at risk if they do not follow regulations. Before the season started, the players began forming a strong relationship and bond as they do not have the old seniors to guide them; therefore, the current seniors have to step up.
Head Coach Daniel Haverstick has instilled a mindset into all of his players called "W.I.N.: What's Important Now." The players cannot worry about everyone else, they have to focus on themselves and make every rep, practice, scrimmage and game worth it because it may be the last. 
"We already lost one season, we don't wanna lose another," said Haverstick. 
Last year was not ideal but these players are already putting it behind them and focusing on this season.
Even with the season being delayed and unable to do offseason workouts in person, the players and coaches used online methods to teach players more technique and watching videos. This is something that in prior seasons they have not done before, so having this offseason to learn specific techniques will hopefully prove to be extremely beneficial. Players have been meeting up on their own and throwing a baseball around and forming bonds that will only prove to be beneficial for the hard season ahead.
"Everyone is hungry [to get out there and play]," said Haverstick. 
Even though they only had three practices last year the seniors have already done an impressive job bringing the team together. Everyone is hoping and knows that this year can be great but they need to focus on staying healthy and leave all outside distractions behind. Haverstick expects this team to compete in titles and win lots of games.