Four new electives were approved at RV
The RV curriculum is getting some welcomed and interesting courses in the coming academic years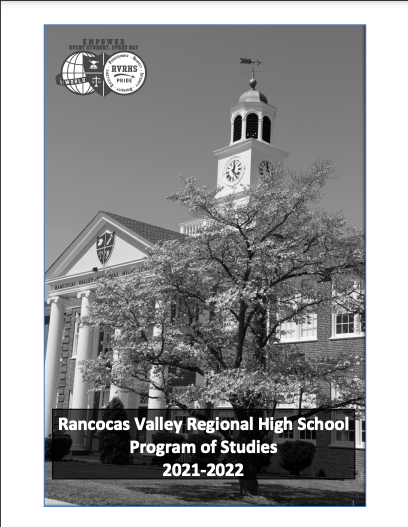 Four new elective courses were approved by the RV Board of Education on May 4: African American History, Women & Gender Studies, Ready for High School Literacy and American Military Engagements. The following is some information on each.
African American History
The African American History elective will be offered to students of all grade levels, and it will be worth 2.5 credits. Its main goal is to provide students with a deeper understanding of African American history outside of the US I and US II curriculums. The course aims to examine the contributions of the African-American community to the United States as well.
"I am very aware of the importance of Black history to American history and the struggle teachers face to cover the state mandated curriculum during one semester. [This] limits the time we have to dive deeply into these rich histories that have shaped the nation and current events we see unfolding before our eyes," social studies teacher Mrs. Alspach said. "I proposed this class because I wanted to offer students a chance to learn more extensively about Black history than a time crunched survey course allows."
Although staff members propose new elective courses, these ideas often stem from student interest, but it is important to take into account the rationale behind approving the course as well as a teacher who is qualified and passionate about the topic to teach it. 
"We're hearing voices in discussion [like] in articles the Holly Spirit, it's kind of like a feedback loop," RV's Director of Curriculum and Instruction Mr. Connolly said. "I think if students voiced their concerns and their interests and so forth, then I think that's the catalyst for [proposals] to happen."
The increasing interest in African American history can be attributed to the past year of racial reckoning, which brings to light the need for this course as other high schools in the region add it to their curriculum. The approval of this course has been delayed for numerous reasons in the past. 
"You also want to have a certain level of expertise, and if you don't have it yet, you want to learn that expertise so that when you teach it, it is done well," History department Supervisor Mrs. Seal said. "I think there was apprehension [in] making sure we had all the knowledge we needed to write courses that would be really well developed."
Despite the obstacles faced when trying to approve this course, it is expected to go to the Program of Studies in November to then be available to RV students by the 2022-23 school year. 
"I'm looking forward to writing the curriculum for the course…In order to compensate for [the students with different knowledge and skills] I plan to incorporate passion projects that will allow student interests to guide our learning," Alspach said. "I am excited to teach about a subject that I am very passionate about and one that is so relevant to what is going on in the US today."
Women & Gender Studies 
The Women & Gender Studies elective, similar to African American History, will be offered to all grade levels for 2.5 credits. It aims to fill the gaps between what is taught in core classes by exploring the "social construction of gender" while also discussing current topics that affect women in today's society. 
"We believe that gender has been, and continues to be a key focus in the world and the United States," social studies teacher Mrs. White said. "In the past, if you wanted to take a Women and Gender Studies course, the only place you would find it would be in college. Now, many schools across the nation are incorporating Women and Gender Studies electives into their curriculum. It's time for RV to have it as well."
This elective adds variety to the existing course selections available in the Social Studies Department and caters to the interests of students at RV. 
"I think that the Women and Gender Studies seem really interesting and something I would like to learn about," freshman Sabrina Paz said. 
"I am beyond ecstatic that this course has been approved," White said. "I believe there will be a lot of student interest. I am excited to help write [the] curriculum for it."
Ready for High School Literacy 
The Ready for High School Literacy elective will be offered to Freshman only, for 5 course credits. The objective of this course is to prepare students for high school classes and to build up important skills. Students may find that they are able to be more successful across the curriculum if they take the course. 
"It's a national curriculum that we're adopting, and it's a really engaging course, so that's going to be a new course just trying to help students make sure that they get their English credit and we make sure that their skills are up to [par]," Connolly said. 
Students taking the elective can build reading and comprehension strategies that are extremely important in all the English courses at RV. The elective has eight units: three in English and Language Arts, three in History and two in Science. 
"For the incoming Freshman, English Literacy can help them gain confidence in reading and writing areas," Paz said. 
Since the elective is only for Freshman, it can keep a focus on helping them to improve from the same level. The elective is aiming to lower the amount of failing grades that are seen. 
"It's not just English because they're going to be writing papers in a lot of classes and reading a lot of texts, so I'm excited about actually having an interesting course that's going to get them ready to be successful," Connolly said. 
Incoming students will be able to choose this course for the 2021-2022 school year. 
American Military Engagements
The American Military Engagements Elective course will be offered to all grade levels and counted 2.5 credits. The main focus of this elective is to build student's knowledge on the US Military and the history of it. Although history classes do touch into the subject, this elective can give students the full details of the subject and provide more information.
"Mr. Gaskill proposed Military Engagement, and he's a former Marine, and so I think he looks at how we teach military engagements in general and just thinks there's gaps and things we could do differently," Seal said.
The significance of the US Military and its history will be taught through this course along with how the different branches of the military function. Students will learn about past conflicts and affairs. The American Revolution, the Korean War, the Vietnam War and others will be taught throughout the course. World Politics and other topics will also be included. 
"I think all of them can be super useful to have a lot of knowledge in," freshman Ava Paolone said. 
Students and teachers are looking forward to the growth and new opportunities within the school curriculum that will begin to bridge the gap between new and existing courses.