This summer is all about BIG, COLOR and MORE
Easy ways to make affordable and unique accessories this season
If you're looking for fun pieces to wear this spring and summer, the words "big," "color" and "more" should be the three takeaways for the seasons. Let's look at ways to convert what you have into fun affordable pieces that will keep you on trend throughout the summer.  
First, let's talk BIG. Whether it's your purse, earrings or necklace, the bigger you go the better.  When picking out your summer bag, think about a large hobo bag or mesh tote.  Break out that colorful cotton bag in the back of your closet or make a mesh bag out of an old t-shirt. Here's a DIY link for a no sew option. This is a great way to get rid of your old shirts and stay current.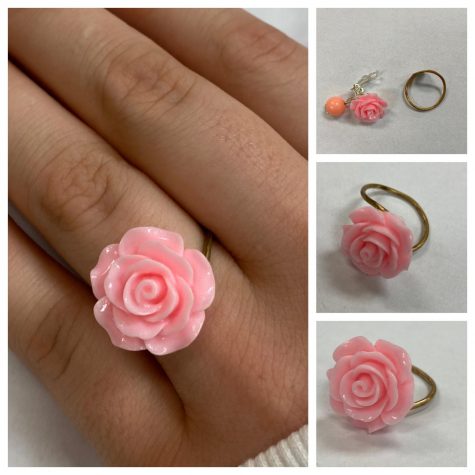 Another option for your enlarged summer of fun is to find some trinket laying around or salvage a broken accessory to turn into a necklace, bracelet or even hair accessory.  Grab a pair of jewelry pliers (under $10 on Amazon), or even a hot glue gun and combine several pieces to one. I took one old clip on earring from my daughter's jewelry box that was missing the matching pair. By removing the flower from the earring and hot gluing it to a plain wire ring that was so last season, a new chunky rose ring that is not only upcycled, but totally in style for the season — created for next to nothing. If you need some help converting broken stuff into a hot new look, pop over to D205 to learn how.
COLOR is the new black.  So often it's hard to figure out what color to wear and what goes with what. Pastels are the way to go right now and the more the better.  For about $10 you can pick up paint markers in all kinds of colors.  Find that old piece that you will never wear again and update it with some pastels. I remade a necklace totally updated for this summer by using pops of bright color.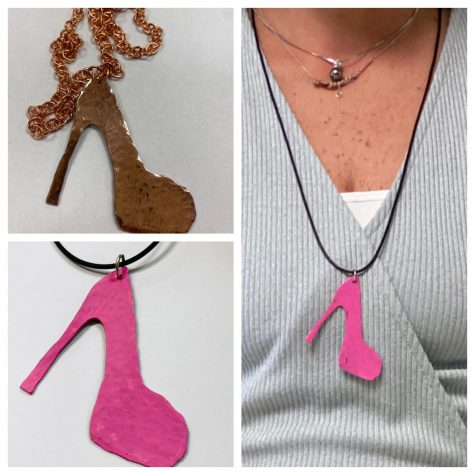 Another idea is to grab that silky scarf you've been rocking all winter around you next and make it a headband or wrap it around your ponytail this summer for a cool, easy way to update that same old look. Remember, any pastel will work and color on color on color is the key. Tinted sunglasses, silky headbands and an updated colorful necklace are all great.
MORE, MORE, MORE. Excess is the key for now. The more you wear, the bigger it is and the pop of color will make you the "it" person for 2021. Vogue featured runway looks of layers upon layers. Now that isn't practical for the heat of summer or even for an everyday look but the idea can be converted to an easy fun summer look. That flowy dress from last summer can be belted with some braided rope or that silky scarf for an updated fitted look. You can even give your phone as a necklace. For under $20 you can get a super cute phone lanyard that doubles and a necklace and is both runway ready and convenient.  
The point is, you don't have to break the bank or shop at the most expensive stores to make a statement during the warm weather months. Reusing old or worn pieces from previous seasons is economic, environmentally-friendly and a great way to make something unique and special.