The fashionably late Tokyo 2020 Summer Olympics
An analysis of the organization of the postponed Tokyo 2020 Olympics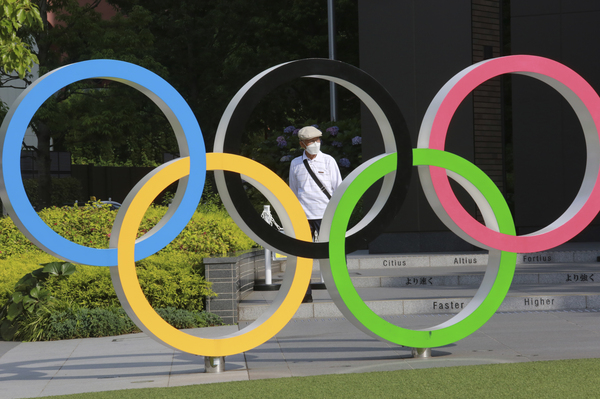 In the past, Olympic games have been cancelled altogether, yet there has never been a "second-chance" Olympics. The 2020 Summer Olympic Games, stationed in Tokyo, were the first ever Olympic games to be postponed and rescheduled. Due to the COVID-19 pandemic that began last spring, the events of the games were called off. Luckily, the former Olympic games dates were reset to the summer of 2021. 
For almost every Olympic games, qualification events have taken place among different countries across all events in order to set forth the most elite athletes for an event. Many qualification tournaments were cancelled or postponed last year, including boxing, soccer, and basketball. The majority of said events were moved to later dates and to different locations.
Going hand in hand with the qualification events, doping testing raised some safety concerns when the topic was debated over early on in the pandemic. Multiple anti-doping organizations, including the World Anti-Doping Agency (WADA), argued that the urine or blood testing required would be a safety precaution for staff that would execute such tests during the pandemic. Therefore, such tests were postponed, coinciding with qualification events.
Although it has not yet been determined whether or not local residents can attend the Tokyo Olympics, spectators from foreign nations are already banned from attending. So far, approximately 60,000 visitors, including athletes, training staff, media and officials are expected to attend the Olympics and Paralympics. 
The International Olympic Committee (IOC) released "playbooks" to every permitted person attending the games in June. The contents of said playbooks include COVID-19 protocols and general location regulations for the athletes and trainers during their stay. The IOC also recommends that athletes obtain the COVID-19 vaccine, however, it is not required for athletes in order to compete. 
Despite a current wave of COVID-19 in Japan raising concerns about the continuation of the games, Japanese authorities have not shown significant signs of cancellation or a second postponement. As of early June, the starting date for the games is July 23, and they are scheduled to commence over a period of two weeks, lasting until August 8.