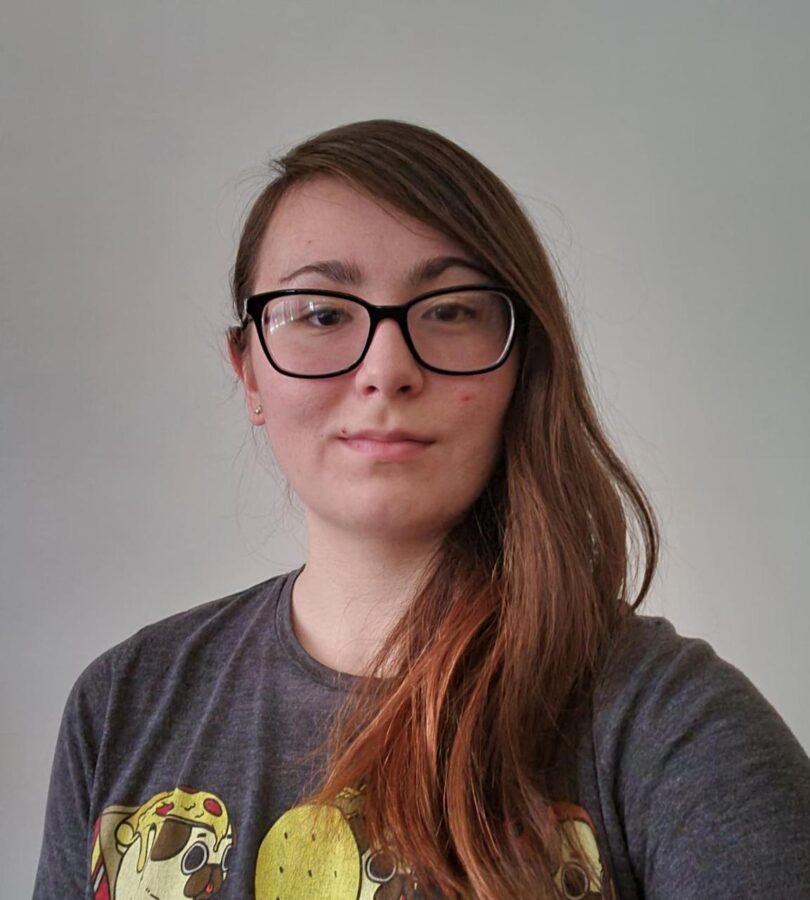 "The thing that would drive me to stay": Ashley Kaeser-Crowe, Managing Editor
Finally finding a club -- and a family -- that feels like home
Freshman year if someone asked me to join a newspaper I would've escaped that conversation with the quickest no thanks I could force out before continuing on my boring and angsty freshman day. Clubs just weren't for me I had thought: extra work in addition to school work, no thank you. My anxious teen mind convinced myself ignoring clubs was a way to better my studies and reduce stress.
Even as a junior I wasn't all too hyped to join clubs. I'd been in a few clubs and they were all more laxed without a large amount of structure, overall it didn't feel like a close environment between all the members. I didn't feel obligated to stay and so I didn't. Don't get me wrong, needing obligation didn't mean I needed to be forced to go in order to stay, it just meant I wanted there to be something more that would make me want to stay.
The creation of the Holly Spirit was brought up to me by my favorite teacher. I always found it strange how Sherm had been able to worm her way to my favorite teacher spot despite teaching honors English. I've always hated honors English due to the difficulty, but Sherm had somehow made it fun (which may have been because she encouraged my love for art by accepting my bad drawings and pinning them to her wall). I never would've considered joining the newspaper if she hadn't approached me about joining.
Back then the newspaper wasn't even a club yet and I was sure I'd be taking some small role like drawing art or comics for the paper. I thought the club would be like all the other clubs I'd been in and eventually I'd leave with some meek excuse of how I was too stressed and didn't have enough time. Never had I thought the Holly Spirit would create the thing that would drive me to stay: a family. Even current me can't believe that I have such an important role in the Holly Spirit and that I stuck around to see it through. Every member of the Holly Spirit makes one big family working together to create the newspaper. Never will I regret joining this club to help create something that will make future freshmen learn that clubs are worth their time and effort.
"
Never will I regret joining this club to help create something that will make future freshmen learn that clubs are worth their time and effort."
Donate to The Holly Spirit