RV's Civil Discourse Initiative
Introducing the Civil Discourse Initiative, an extension of RV's "Unity through Civility"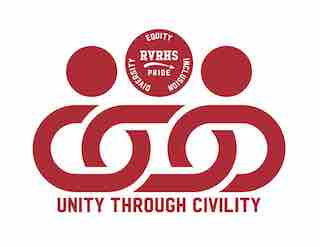 The theme of "Unity through Civility" for this academic school year extends to the Civil Discourse Initiative, a plan to encourage students to engage in respectful conversations about differing opinions as a building block to becoming better-equipped citizens in society. 
This developing initiative has several layers of possibilities ranging from short lessons to an elective course, each with the same goal of educating students about civil discourse, a skill RV administration hopes to instill in all graduating classes moving forward. 
"It's very professionally satisfying knowing that we have 500 people [per year] who are going to go out in this community or another," Superintendent Dr. Heilig said. "We have alumni all over the world making a difference, and if we can do that, then maybe it will help satisfy some of the issues that we see across the country where civil discourse is being lost."
With the hope of introducing a lesson in Intervention & Enrichment Periods during the school day pertaining to civil discourse, RV plans to begin exposing students to the topic next semester and soon develop a curriculum for an elective course available to the student population as early as the second semester of the 2022-23 school year. 
"Whether or not it's going to be a traditional course right now or more of like an assembly experience is still up in the air as we formulate," Mr. Calla, a history teacher involved in the initiative, said. "I definitely would love to be involved. But honestly, I would love to see…students teaching students about civil discourse. I see incredible skills on display in my Debate Club kids every time we have a meeting, so I know the potential is already there in RV students to be the ones leading the initiative too."
Within the initiative, involving the perspective of community members holds the utmost importance. To ensure the community remains informed as the plan develops, the administration brought in Curtis Myers, a passionate figure within the RV community, to function as a liaison. Myers' presence within RV traces back to 1997 when he worked on previous task forces, so he is an asset in the Civil Discourse Initiative. 
"Curtis is definitely that guy with those skills to be able to help us as a community liaison and have a pulse of what the community needs are and then help us with our students," Heilig said. "He's a good man that really is a proponent of Rancocas Valley and really would like to help."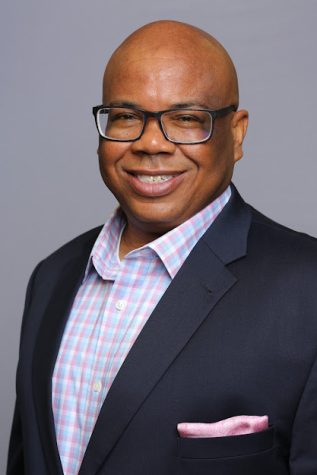 More recently, Myer's worked in focus groups following the release of the Equity Quality Program Review conducted by the Delaware Valley Consortium for Excellence & Equity (DVCEE), which relates to the work he currently does with the Civil Discourse Initiative. 
"I want to be part of the solution, not just yelling about the problem," Myers said. "I think it's easy to celebrate diversity because it looks good, but when the rubber meets the road, we need to really understand what that means. We are going to bump heads and when we bump heads, how do we understand each other's perspectives and see if there's a place for us to grow shift, and change, as well as find our commonplace."
Looking ahead, there are various angles to explore relating to the initiative and where the future takes it. Each individual involved has their own take on what they envision for civil discourse within RV. 
"…I'd love to see [civil participation] wrapped into this, not just discourse, but what do we value in terms of being civic members out in public, or in terms of our upperclassmen voting, or in terms of students advocating for policy perspectives with elected officials," Calla said. "I think civic engagement can be this broader goal, I'd love to see that be the ultimate goal of going from discourse to engagement and participation in RV and beyond."
The student population awaits the introduction to the Civil Discourse Initiative, which will hopefully begin next semester to soon become equipped with a necessary life skill, one that is arguably lacking in today's society. 
"I think it's a unique opportunity and a challenge. It can really set a good tone and a model for not only RV but other schools in general," Myers said.