Meet RV's star runner
Senior Andre Faigal sets impressive records and prepares for sectionals this Saturday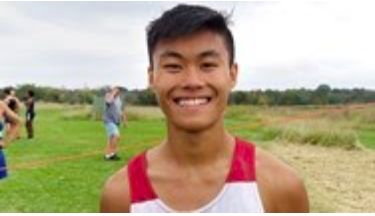 Senior cross country sensation Andre Faigal is going places.
His athletic excellence has helped RV in achieving its many division titles, including his third place spot in the NJ Open on October 9.
"I'm grateful the season's a lot more normal than last year," he said. "With the pandemic, the 2020 season left a lot of the guys unmotivated especially on the uncertainty of whether a practice or meet would actually happen."
He received an invitation to the sectional meet that is this Saturday, November 6, which he is currently preparing for. 
"This meet is going to be essential for qualifying for states and this time around I have the confidence in my training and abilities to leap towards that goal," said Faigal.
On October 20, Faigal raced his last divisional meet for RV, an experience he called nostalgic. Faigal has been running for RV since his freshman year, when he was convinced to by his older brother who ran during his high school career. He sends a special shoutout to him because he feels that if it wasn't for his brother, he wouldn't be running.
"This sport has taught me so much and I'm really glad I decided to run cross country freshman year," he said. "The team, community, and the sport has always been the best, and unlike other schools, the guys and girls are really close and that only made it better these past four years."
The RV's boys cross country team has gone through some changes over the last few years, including the arrival of a new head coach, Mr. Patrick Heffernan.
"Everyone brings their own characteristics and talents to the table and we find a way to bond like a family," said Faigal, "and Coach Pat was an easy fit. His addition to the team only made us stronger. He does his research and without that, I truly believe that the results the team is seeing this year wouldn't be as great."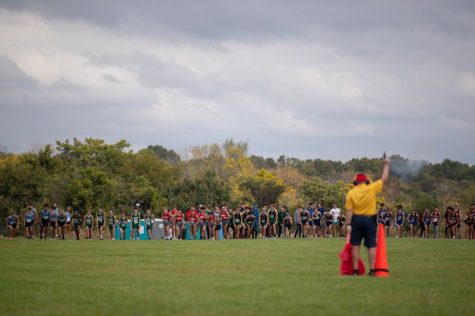 Faigal also credits co-captains Alex Pratt and Ryan Smith, who help Coach Heffernan in organizing the practices and making them more enjoyable. He says that they help glue the team, keep the team focused and in shape. 
"Lastly, before leaving the RVXC program, I simply hope to make it to states. I already accomplished a major goal of mine, which was to break 16 [minutes] in the 5k, and I was fortunate enough to do it last Wednesday at the divisional meet in 15:57," says Faigal.
A runner needs a top 15 placement to qualify for states, but coaches and teammates are confident in Faigal and believe he can do it. "As a senior I've run with a lot of these guys that I'm expecting to compete with and with how the season's been trending, I think I could give a lot of the top 10 a run for their money."
Faigal is looking towards his future with running, and currently has applications out to the Naval Academy in hopes to continue his career there.