COVID variant spreads rapidly with no signs of slowing down
The Omicron variant has spread to dozens of countries and six continents.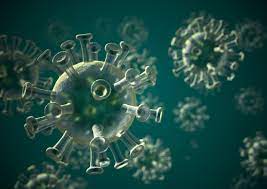 A new variant of the coronavirus, called Omicron, has been popping up in different countries around the world. Omicron came from South Africa and was reported on November 24. The first case in the United States was announced on December 1.
It is starting to look like Omicron could spread a lot quicker than other COVID-19 strains like the Delta variant.
"Everyone is afraid that Omicron will be significantly more transmissible than Delta," Pei-Yong Shi, a virologist from the University of Texas, told NPR. "Upon first impression, it looks like it could be." 
The World Health Organization (WHO) has labeled it a variant of concern, but there are still many unknowns. "The main uncertainties are (1) how transmissible the variant is and whether any increases are  related to immune escape, intrinsic increased transmissibility, or both; (2) how well vaccines protect against infection, transmission, clinical disease of different degrees of severity and death.''
The news of this new variant has caused some countries to put restrictions and mandates on when people are traveling. The Biden Administration has imposed restrictions on people coming in from certain countries in the South African region. Additionally, the mask mandate for travelers, which was set to expire on January 18, has now been extended into mid-March as reported by the New York Times.
Sophomore Riley D'amato said that she learned of the Omicron variant while watching the news at home. 
"I don't really know much about it," she said. "I just know it is really serious and it's affecting a lot of people.''
There is still much more to learn about Omicron as more and more cases pop up around the world. New information is discovered every day, but what is known so far is that it is highly transmissible and that it is going around faster than the Delta variant did in the summer of this year.