"I got accepted…and my dad started crying": first generation college students at RV
A peek into the struggles and triumphs of first generation college students and their application process
First-generation college students are those who are the first in their family to attend college; their parents or intermediate family members did not. Today, especially in the United States, education is becoming more accessible to students who want to further their education in college. According to the Education Advisory Board, a consulting firm specializing in higher education institutions, nearly one-third of undergraduate students in the United States are first-generation. With this, guidance counselors often help students with their college applications. 
RV guidance counselor Dawn Flanagan receives a handful of first-generation college students each year. "The number of students, however, are dwindling a bit from when I first started in the profession, about 20 years ago. But, the college application process has changed from the past, so it's not as though first-generation students are in a completely different situation. Every senior always needs guidance," stated Mrs. Flanagan. "Financial aid is probably the biggest piece that first-generation college students are not familiar with, and need the most direction in, but again each student needs direction; first-generation or not." 
Ms. Andrea Sandoval, another RV guidance counselor with six years of experience, could relate to many of her students on a personal level. "I was a first-generation college student myself. My mom is from Guatemala and my dad's from Chile, so neither one of them had gone to college before," said Ms. Sandoval. "It's always been very important to me to help other students who are in the same position. I have a couple of seniors who are first-generation students… I've been working with them, trying to help them throughout the college application process."
Three aspiring first-generation college students were interviewed on their experiences with the subject.
Tell us about your family. What do they do? Where are they from?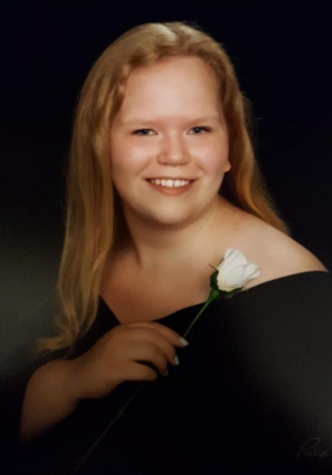 Alexis Chester: My family is originally from Trenton, New Jersey, but we now live in Westampton. My parents both work at the post office; my dad is currently a mailman, and my mom is now retired but used to be a mail sorter.
Suhailah Elgewili: My dad is an Egyptian immigrant, and grew up in Egypt. He came here when he was seventeen for school, but he had to drop out due to some unforeseen circumstances. My mom was born here, but all of her family is Puerto Rican. My dad works for Hyundai, he is a regional manager. 
Tashnuva Chowdhury: My parents are from Bangladesh, my mom got here around 2002. My mom works at Dunkin' and so does my dad, and they both were high school graduates, but never went to college.
How do you view education? What's your future plan?
Chester: I believe that education is extremely important. For various reasons, my family did not have access to higher education. It is critical to educate yourself about the world around you because it opens up a wide range of opportunities. I intend to attend college to become a teacher, so education is very important to me. I think it's interesting that I want to go into education despite the fact that my family did not have it because now I will be giving or plan to give education as a teacher.
Elgewili: Education has always been important to me and my family. All of the importance has been placed on education. Since I was younger, I always wanted to seek further education. I did want to go into pediatrics, and it's been the plan since then to become a doctor, though the plans have changed to psychiatry. 
Chowdhury: Education is my priority because I know that I'm going to have to take care of my parents in the future, so that's the route I'm taking. My plan is to go to college and get a degree in software engineering. 
How does your family feel about you going to college?
Chester: I'd always wanted to go to college, but I felt compelled to do so because my parents couldn't. It's their dream and mine as well, so there's some pressure. My parents are slightly concerned about me being so far away, but they want me to have as many opportunities as possible, so they are excited for me to go to college.
"
I felt compelled to do so because my parents couldn't
— Alexis Chester, senior, on going to college
Elgewili: They are super excited. They haven't gotten the opportunity to go, finish, receive a degree and actually achieve something much higher than what they have right now, and the fact that their oldest daughter of four is going to college, it's a very exciting time, considering the fact that their family didn't even get the chance. 
Chowdhury: They're very excited. I just got accepted into Drexel last night [December 15, 2021] and my dad started crying.
What are the challenges?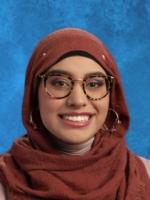 Chester: Because my family has never attended college, the entire process is extremely difficult. For example, when it came to financial aid and applications, I had to figure it out on my own or seek assistance from teachers. It's also bizarre because you're altering your family tree. Nobody has gone to college until now, so I will be the first. Generationally, the way things have been going is changing. However, all of my family's hard work and sacrifices have been recognized and are now being paid off. I sometimes feel a little behind other people as they have older siblings and parents who go to college. As a result, they have a good idea of what's going on. And when I'm winging it, I feel like my peers are way ahead of me.
Elgewili: I guess just the whole application process and not knowing a lot of things. We applied to FAFSA, and it took forever, because there's not a lot of instruction, because there's a lot of confusion surrounding the applications. Especially for me, one thing was always filling out the race section, because it's kind of difficult to be put into a category. It's a combination of not knowing and being new.  
"
You don't have anyone to look up to, and you're really just on your own.
— Tashnuva Chowdhury, senior, on applying to college
Chowdhury: You don't have anyone to look up to, and you're really just on your own. Usually, others have older siblings or their parents to look up to, so you're kind of just on your own with the whole application process, and just getting through school in general. The guidance counselors have been a lot of help. I'd be so lost without them. 
Flanagan says her best advice to everyone is to continue to use the guidance counselors as a resource for any questions and to keep an eye out for the junior parents night, which is a great opportunity for parents and students to familiarize themselves with the college application process and what it involves; there is also a financial aid night which is usually held in October each year.   
"Don't be afraid to ask questions, and don't feel like you have to do it all on your own," said Ms. Sandoval, agreeing with Mrs. Flanagan's advice. "It can be really stressful and overwhelming trying to figure it out on your own, especially for the first time… There are resources and people to help you figure it out. The more questions you ask, and the more you seek help, the less stressful you will find the applications to be in the long run."