She's all that: RV female athletes commit to schools
An glance at Rancocas Valley's rising collegiate female athletes in commemoration for Women's History Month.
In celebration of Women's History Month, the sports desk would like to feature Rancocas Valley's female athletes who have officially committed to universities and athletic institutions to pursue their athletic dreams. As this month continues, we will continue highlighting Rancocas Valley's top female athletes.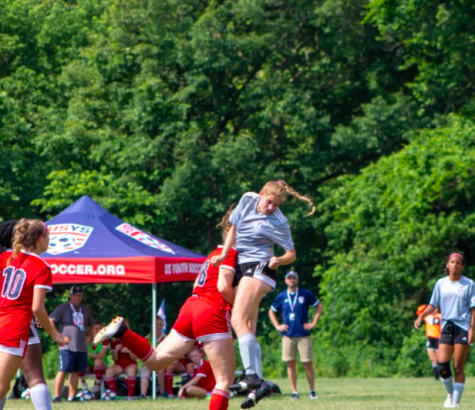 Senior Deaglan McClenahan
Committed to Rosemont College for Soccer.
"I've been playing soccer since I was little and if it weren't for my coach, Kathe De Litta, I would not be continuing in college. She recruited me and showed me I had the potential to further my career after a rough couple of seasons. She really inspires me and I would not be where I am today without her!"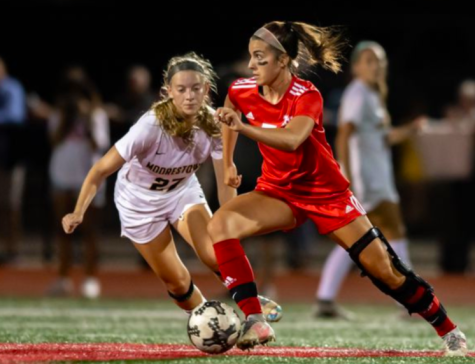 Junior Nicole Everard
Committed to Saint Joseph's University for Soccer.
"I started playing soccer just like every other little kid with the Lumberton and Hainesport leagues. When it got competitive over time, the sport became less fun to me. However, after tearing my ACL and missing out on the thing I discovered I loved the most, I realized that I absolutely wanted to play Division 1 Soccer. I really started to push myself and strive for my peak after my 14-month journey of return to play. It was the worst and best thing that had ever happened to me which made me realize how badly I wanted to play at a high collegiate level. I would say without that setback, I would not be where I am today, committed to a D1 program."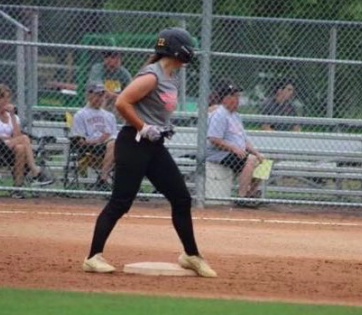 Senior Katerra Lutes
Committed to Saint Elizabeth University for Softball.
"I started off at four years old playing tee-ball, then from ages five to twelve, I played baseball through the Mount Holly Little League. I also played baseball for the middle school team in 6th grade. Finally, in the following year, I transitioned over to softball. Ever since then, I knew that this is what I wanted to pursue in college and potentially further."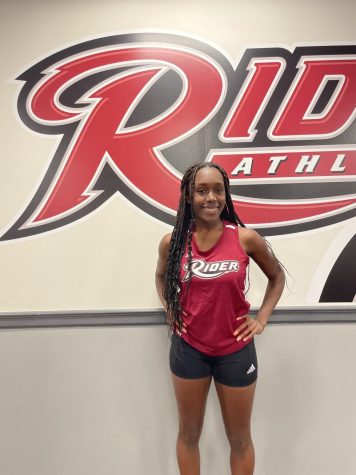 Senior Olivia Smith
Committed to Rider University for Track and Field. 
"I started running my freshman year of high school and I've loved it ever since. I will be competing in long jump and high jump at Rider. I chose Rider because it is a great school and I fell in love with their track and field program."
Junior Olivia Sweeney
Committed to Rutgers University for Lacrosse
"Lacrosse is a sport I started later in life and my sister was actually the one who introduced me to it. As soon as I started playing I fell in love with it. However, I have also always loved soccer. If you told ten-year-old me that I'm going to college to play lacrosse I would have never believed you. In these last couple of years, my love for lacrosse has only grown and surprisingly, it was an easy decision for what sport I wanted to play in college."
Senior Elaina Corson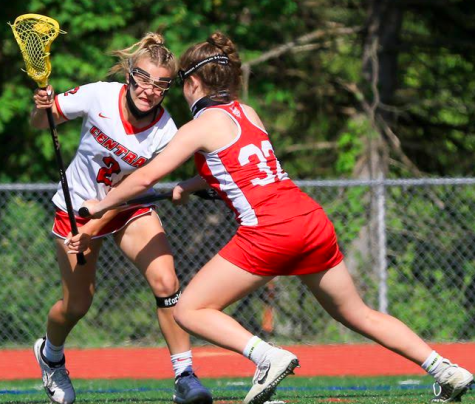 Committed to Rowan University for Lacrosse and Soccer.
"I started soccer when I was 3 years old and started lacrosse when I was 9 years old. I am continuing to play both of my sports in college for new experiences and friends. My love for these sports was too great to give up playing them already. They also help me stay motivated and keep me organized."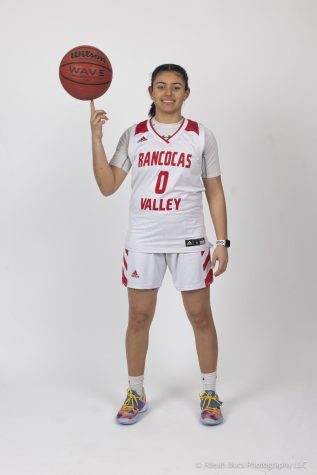 Senior Adriana Agosto Flecha
Committed to Alvernia University for Basketball.
"I decided to continue my basketball career at Alvernia University because girls that I've played basketball with for most of my life go there. It's almost like there is a part of home there."
Junior Stephanie Kraska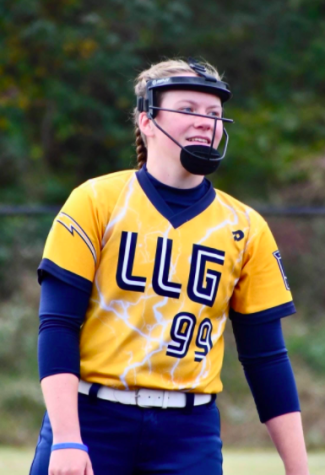 Committed to Rutgers New-Brunswick, her dream school, to play Softball.
"I started playing softball when I was super young and instantly fell in love with it. Out of the three sports I played in middle school, it always came first, no matter what. I currently play for a team based out of North Carolina called Lady Lightning Gold. I wanted to continue softball in college because playing makes me happy. Softball is my biggest passion in life and being able to play four more years at one of the highest levels has been a dream of mine for as long as I can remember.
Senior Enise Kupa

Committed to the University of Pennsylvania for Rowing.
"I knew I wanted to compete at a collegiate level because rowing taught me more about myself than anything else, and I wanted to carry that on with me through college."