Oscars 2022 highlights from the red carpet
The award show did not disappoint the fashion world
This year the Oscars was unlike any other award show (for obvious reasons…SLAP), and per usual, the fashion was truly one of a kind.
Many celebrities showed up in statement pieces while others showed up in questionable red carpet looks. As always their fashion choices are entertaining to see. In the last week TikTok videos have gone viral of people reacting and rating many of the outfits that celebrities wore on the red carpet. I have enjoyed watching those videos, however, I have gathered up an opinion and my own take of this year's Oscar fashion.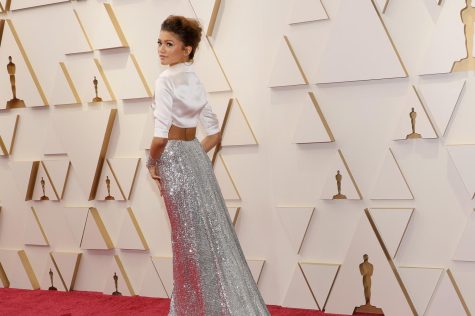 To start off, Zendaya's hair and makeup was flawless. In past years, I have loved her Oscar red carpet looks but this one didn't do anything for me. The shirt was basically a white button down men's shirt that was cropped and the skirt was sparkling silver. Overall, her look wasn't my favorite, and I was disappointed.
Kristen Stewart has been a Chanel ambassador since 2013, so she was obviously wearing Chanel. I liked how she wore a skirt instead of a dress, but the look wasn't my favorite. The button down shirt and blazer just didn't match the look. However, her hair was giving 90's grunge-vibes, and I think she nailed it.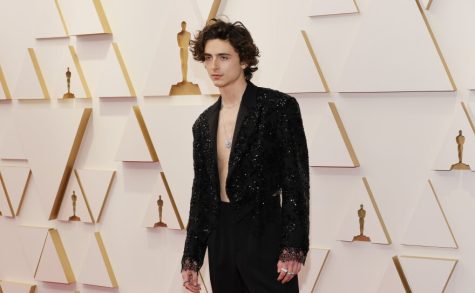 Styled in an all black sparkling Louis Vuitton suit was actor Timothée Chalamet. I think this outfit was perfect for him. The only negative of this look was that he was shirtless. The Oscars is a classy event, and it just didn't seem appropriate to wear a suit without a shirt. Besides that aspect, I think the look was good.
Venus Williams looked absolutely stunning at the Oscars. She wore a beautiful white gown and her hair was in a high ponytail. To finish off the look, she wore Tiffany's Bone Cuff bracelets. She truly nailed this look, and I couldn't imagine it on anyone else.
One word to describe Kodi Smit-McPhee's look is speechless. Instead of wearing the typical black suit that most men at the Oscars typically wear he wore a monochromatic pale blue suit. Along with the suit he wore matching pale blue boots. This outfit was very original, and I am sure that in the next year or two more monochromatic looks will become more popular for men.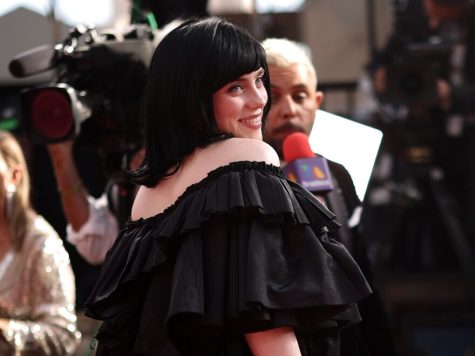 Billie Eilish's outfit is something that is typical for her to wear since she normally gravitates to wearing baggy clothes. I didn't hate the Gucci black gown she had on, but I think this was an expected outfit for her to wear so it didn't receive a lot of attention and a big reaction from fans.
For senior Kayla Harris-mitchell this year's fashion did not impress her.
"The Oscars fashion was not what  I expected," she said. "I expected more. One outfit that really stuck out for me was Billie Eilish because it was typical of her, however I was hoping for more from her."
Jessica Chastain's Oscar look was jaw dropping. The two toned Gucci gown made her stand out on the red carpet. The rose gold top that faded into the purple was very unique. To finish off the look, she wore a ponytail and dangling diamond earrings.
Andrew Garfield looked timeless in a Saint Laurent suit. It was a perfect look for the Oscars, and he looked very classy. Personally, I think he was one of the best dressed males. 
This year's Oscars will be an event that will be remembered. Many of the red carpet looks will not be forgotten for both the good and the bad. Overall, I think this year's Oscars looks were truly unique and timeless.