What mothers really want for Mother's Day
Three mothers at RV share their perspectives on the yearly tradition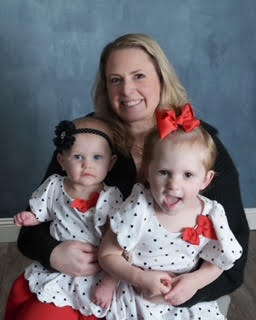 Mother's Day is one of the few days of the year that mothers receive the recognition that they so greatly deserve. According to the National Retail Federation, $31.7 billion is expected to be spent on Mother's Day related gifts. Of those gifts, greetings cards and flowers are ranked the highest that people plan to buy. However, the Mothers of RV have spoken and voiced their ideal gifts, which (spoiler alert) are a little more than just a bouquet of flowers.
Mrs. Sara Shelley, a history teacher and mother of three, expressed her ideal Mother's Day gift.
"The ideal gift would be something thoughtful from your children," she said. "I also enjoy doing things, like if the weathers nice, just doing things as a family."
Mrs. Shelley also pointed to the idea that many mother's just want to have a relaxing day with friends.
"One year, either on or around Mother's Day, a bunch of my friends and I had a Mother's Day brunch and it was a really fun thing to do," she said. "Once you become a mom, you don't get to see your friends as much so sometimes getting to spend some time with friends, in addition to your family, is a nice thing to do."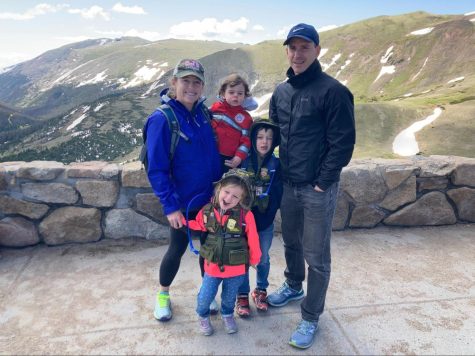 Like many mothers, Mrs. Shelley finds herself prioritizing her children and succumbing to the pressures of everyday life. Mother's Day has become a haven for many mothers to take a deep breath and relax.
"When you have kids, you're thinking five minutes ahead at all times, so it's a nice day to remember that life is stressful and there's a lot going on," she said. "It's important to slow down and spend time with your family. Do something fun, read a book with your kids, go on a hike, have brunch and remember that family is the most important thing."
Like Mrs. Shelley, many mothers look forward to the quality time spent with their children rather than the materialistic gifts they receive. 
Because being a mother is full-time job, many wish for a few minutes (or hours) to themselves. Mrs. Amanda Morey, an English teacher and mother of two, talked about her ideal gift as a block to time for herself.
"My ideal gift would be a two hour block of time to take a nap and eat a piece of chocolate cake without someone else's fingers in it," she said. "The best gift I've received was from my oldest daughter on our first mother's day together. She just looked at me that day and said 'mama' and gave me her first real hug. She was only nine months old so that was really sentimental and it was just my favorite." 
Aside from being showered by gifts and love on Mother's Day, mothers like Mrs. Morey recall fond memories spent celebrating their own mothers.
"I had to have been between eight and ten years old and I remember for Mother's Day one year, my parents and my siblings, my father's mother, and my mother's mother and their families all went to a New York City brunch cruise," she said. "It was really cool, we got dressed up really fancy and it was just really sweet. I'll always remember that because my father's mother passed away a couple years after that and it was just a really good and fond memory."
Mother's Day plays an important role in many people's lives as it's a day to cherish the important women in your life.
"Your job as a mom literally never stops so you're still taking care of your kids and doing things for your family, but it is nice to have a little bit of recognition," said Mrs. Morey. "I think it's just important to celebrate all motherly figures in our lives. You don't even have to have a child whether they're biological, adopted [or] fostered. I will always value the maternal figures and women in my life and I think that's what Mother's Day is really about."
However, when it comes to Mother's Day, we have to be respectful of how everyone celebrates differently based on their own experiences.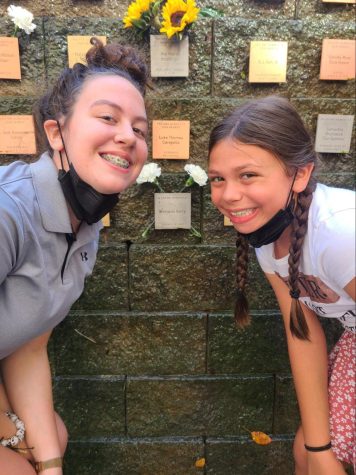 "Mother's Day is a little bit different for me because I lost my first daughter at birth," said Mrs. Jennifer Gerry, a math teacher and mother of two. "I really just go see her because she has a little plaque at the hospital. I take some time to remember her because she's the one who really made me a mom first. Then we just go out to dinner and I don't like to make it a really big deal."
Because of her experiences, Mrs. Gerry's Mother's Days are typically more reserved.
"I don't usually get mother's day gifts," she said. "If my kids make me cards or something, I get that, but my husband and I don't exchange gifts for Mother's or Father's Day gifts. We always make decisions together so if we're going to go away, or if I want something or he wants something, we don't save them for specific days of the year."
Mother's Day is an important day of the year to recognize, appreciate and celebrate the motherly figures in our lives. The ideal gift for Mother's Day lies far beyond diamonds, flowers and Hallmark cards. These mothers cherish moments in time and the creation of memories that will last a lifetime. This Mother's Day, take a moment to appreciate the hardworking mother's around you and shower them with the gift of love.