Nikita Gill's "Wild Embers" celebrates empowerment and empathy
The British poet has a lot of offer to fans of contemporary poetry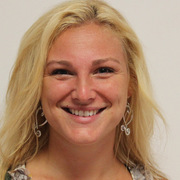 If you like Rupi Kaur, then I would like to introduce you to Nikita Gill. Gill is a British poet whose words can ignite a fire in your soul. Hailing from Belfast, Great Britain, Gill has seemed to find the perfect syntax to convey raw and real human emotion. 
Her collection of poetry, "Wild Embers: Poems of Rebellion, Fire, and Beauty," has been in my classroom library for months, and there is always someone reading it and taking pictures of the pages.
Gill's topics include references to mythology, dealing with toxic people, owning your own path and recognizing the power within yourself. 
Gill's messages of empowerment and empathy show us that we are all made of stardust, and it is okay to not be okay all the time. Some of my favorite lines of poems in her book include lines from her poem "Dragon's Breath"
"Girls like you
Were born
To tame dragons,
To fight in wars,
To lead armies.
Girls like you
Were created
To swallow darkness,
To quell monsters,
To destroy obscurity.
Girls like you
Were given life,
To bring tempests
And hail gales,
Unto their enemies.
Don't let a king
Or a prince
Or a fairytale
Tell you you are smaller than that."