Celebrating Asian and Pacific Islander and Jewish Heritage Month at RV
May packs a lot in in terms of cultural awareness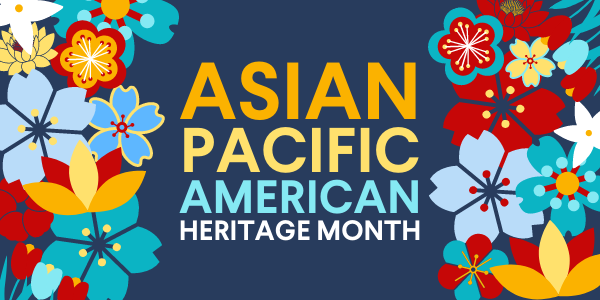 May is more than just a month that ushers in spring and the much-anticipated Memorial Day Weekend. It is also Asian and Pacific Islander Awareness Month, as well as Jewish Awareness Month.
This month celebrates and raises awareness of these vast cultures, each with a lengthy history and traditions. The Holly Spirit set out to discover RV's own Asian and Pacific Islander, as well as Jewish, ancestry within its student and teaching population, inquiring about their rituals or holidays and learning more about their background.
There are a number of students and faculty of both Asian and Pacific Island descent here at RV. There are many countries and traditions within the Asian and Pacific Islander communities, such as the Philippines, China, Taiwan, Japan and Bangladesh. These countries each contain their blend of holidays and customs with an American spin. 
Senior Andre Faigal who is a descendant of Filipino background, combines American holidays with Filipino traditions.
"At Thanksgiving, for example, all of the family is there and instead of the typical American food, it's Filipino food most of the time," he said. "We always have roasted pig on a stick, Lechon. My mom and I also speak Tagalog in the house." 
"It's a very unique environment to live in," said senior Dayton Tenn, a senior with Chinese and Japanese ancestry "On my Japanese side, I attended a Japanese school, and there were several festivals that I enjoyed attending, all of which were tied to Japanese traditions, such as the Cherry Blossom Festival in Philadelphia. Sushi, ramen, takoyaki, okonomiyaki, and gyoza are examples of Japanese cuisine. I have several Black and Chinese cousins on my Chinese side."
"I am 50/50 or maybe 51 percent White and 49 percent Asian as I like to phrase it because the only Asian heritage that I receive is from my mom's side," said senior Alexander Pratt. "My father is white, while my mother is a Taiwanese immigrant. She came over with her brothers and parents when she was in elementary school. Her parents fled to Taiwan from China to escape communism, and some of my mother's family members remain in China. I don't know how to speak Chinese, so my only true connection is when my mother cooks very wonderful Chinese food, which is pretty sweet."
Pratt's mother, Mei-ling Pratt, talked specifically about the importance of food as a cultural connection between generations.
"We're big food lovers, dumplings are a special dinner for us," she said. "We generally cook dumplings around particular holidays and traditions, but because we've become more americanized, we don't celebrate many of the traditional holidays. Growing up, Chinese New Year was a major thing because it lasted fifteen days and did not coincide with the usual American New Year because Chinese New Year follows the lunar calendar. Chinese New Year used to be a big deal for us, and one of the traditions is that younger people are given red envelopes, which older people normally load with money and gifts to the young individuals. I used to send Alex in with red envelopes filled with chocolate coins, so he grasped the idea."
Tashnuva Chowdhury, a senior with a Bangladesh heritage observes Ramadan with her family.
"During the month of Ramadan, we fast for thirty days from sunrise to sunset," she said. "We celebrate Eid al-Fitr thirty days later. It's a big holiday where we get dressed up, get money for gifts, go to prayer, and acquire new clothes."
Mr. Wong, a math teacher, is of Chinese descent.
"We celebrate Chinese holidays on the Chinese calendar, such as Chinese New Year or the Moon Festival," he said.
In addition to AAPI Heritage Month, RV also observed Jewish Heritage Month. From Ashkenazi Jewish to the relatives of Holocaust survivors and to the homes of mixed religions between Catholicism and Judaism, each personal experience provides insight into the Jewish traditions and customs of the many diverse Jewish holidays and cultures. 
Mrs. Pliskin, an English teacher, hails from a mixed religious family.
I was raised half Jewish since my mom is Jewish and my dad is Catholic, so I was half Catholic and some people would call it a Cashew," she said. "I was raised Jewish, with the Hebrew name Shulamit [Hebrew: שולמית], and I attended Hebrew school. I had my Bat Mitzvah when I was thirteen, and I had a huge party, and I had my confirmation when I was sixteen."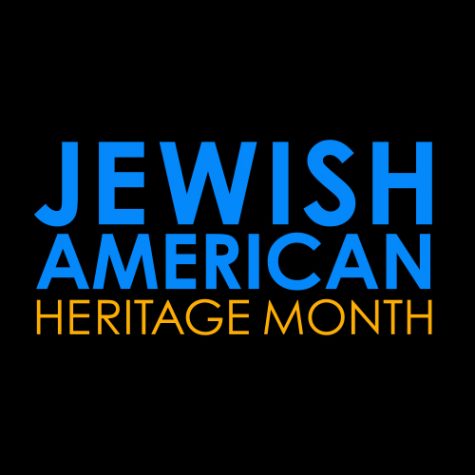 Mrs. Pliskin also has recently created a Hebrew writing class during IE periods for those interested in learning more about Hebrew. 
Additionally, RV's play this year, Brighton Beach Memoirs, is about a Jewish family in America just before WWII. Mr. Pliskin, the play's theater teacher, and director outlines the impact that this production has on RV and beyond.
"It's critical to involve people who can relate with the characters culturally, religiously, ethically and racially to the best of your abilities. If we have students that have any form of Jewish heritage to do a play like Brighton Beach Memoirs, is the most humane way to go about it," he said. "You could definitely argue that we shouldn't do it [Brighton Beach Memoirs] because we don't have a predominantly Jewish community, but at the same time I think we can do it at RV and say the racism between the Irish and the Jews in the play can easily represent racism and prejudices amongst other cultures, ethnicities. There are enough parallels that justify why to do Brighton Beach Memoirs."
"I'm a Sephardic and Ashkenazi Russian-Israeli Jew. I observe things like Shabbat and Kosher eating. My family and I partake in all Jewish holidays," said sophomore Ronit Hizgiaev. "It's always a big celebration whenever holidays like Rosh Hashanah, Hanukkah, and Sukkoth come around. We hide the Afikomen [Matzoh] and find it on Passover. We enjoy a big meal every Friday night on Shabbat [day of rest]."
Without a doubt, May is an important and informative month for people of Asian and Pacific Island descent, as well as Jews. The importance of learning and cherishing others' by understanding more about their diverse yet vast cultures and traditions rich in history and customs is more imperative now than ever. From the Filipino delicacy of a pig on a stick, Lechon, during Thanksgiving to the Taiwanese ritual of sticky rice dumplings called Zongzi during the Dragon Boat Races to the Jewish tradition of finding the Afikomen at Passover.
Learning from the diverse ethnic and cultural communities within RV alone has brought students, teachers, families, and the community together in celebrating and appreciating Asian and Pacific Islander, as well as Jewish Awareness Month.