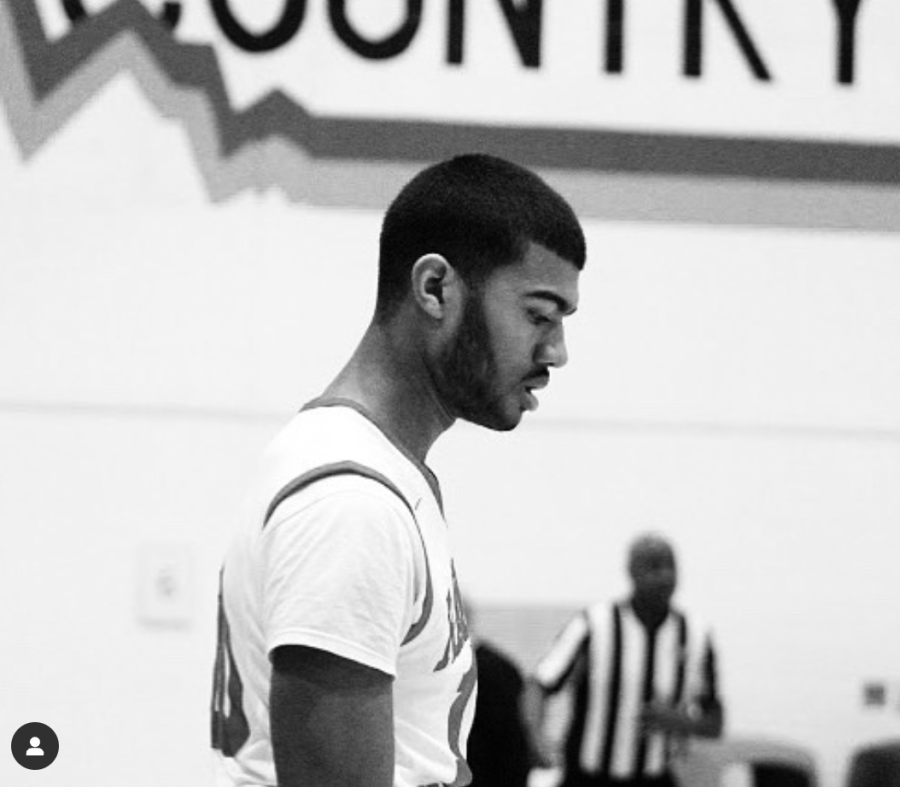 "Keep chasing after what I want": Rashan Addison, Sports writer
This may sound cliche, but high school has been a roller coaster.
There were a lot of ups and downs between school, relationships and sports. I honestly have never been faced with more adversity in my life ever.
I remember my first encounter with adversity started when I was a freshman at my first, high school, football practice. Growing up in Burlington Township, my talents and athletic abilities were already proven since I was six years old, yet I don't have the same teammates nor do I have the same coaches. Not to mention, the high level of competition that RV football prided itself on really had me contemplating if I would ever meet those requirements. But, in the end, I've made a name for myself on and off the field. 
As a freshman, I had a lot to take in a lot of firsts; first year of high school, first time not having a friend to cling to and a new atmosphere of people. After doing well in football, basketball, and track along with making new friends, showed me that I just needed to keep striving for better, and everything will fall into place. Moving into sophomore year, I got comfortable with school and the routine, yet sports became an enemy of mine. In football, I was doing well and then I was put in a new position where I wasn't familiar. From then on, I doubted myself in whatever area it was in my life. My dreams and aspirations to be in the NFL, were downplayed by my lack of confidence no matter what I knew I accomplished before. This led into basketball season, where I went from a consistent scorer as a freshman to a player with all the potential, but no self-confidence. Then shortly after, COVID-19 struck the world in masses. 
The pandemic actually opened my eyes in many ways, for example I discovered a new determination inside me that made me never take anything for granted. I woke up everyday at 7 a.m. to workout, eat, do schoolwork and make sure my body stayed in shape for the next year of sports. Being in the pandemic isolated everyone from distractions, so everyone across the country saw what was happening in the world. Specifically, the George Floyd murder woke the world to see how police brutality and other injustices against Black and Brown people have been going on for years, yet with the everyone so blinded by jobs, families, businesses and school. It was all swept under the rug. For me, it was nothing more than what I've seen before, but somehow this felt different. I felt anxiety, frustration and anger at how these injustices are recurring and haven't stopped. This led me to become an activist for the Black community and pledging my allegiance to prevent racism and prejudice against Black people in America. Also, to raise awareness that being different is a great thing, and to express that being different shouldn't make me valued less. 
My junior year is when I became focused on my aspirations for life after high school. I joined my first club, Black Student Union, which led me to present leadership, and a little bit of branding too. Also, I realized my interest in journalism and would soon be my preferred major in college. I felt comfortable junior year due to the fact that I figured out myself and how I wanted to live the rest of my life. Over the course of summer following junior year, my confidence grew so much and I was sure about every decision I made which boosted my self-esteem as well. 
This year became a little rough from a huge injury that ended my high school career days before my last school year even began. It was hard, mentally, to come to the conclusion that I will not be playing sports at all the rest of my senior year. Then, months later, I tested positive for COVID. In the span of four months, discovering I can't play sports and I get COVID is mind-blowing and this weighed me down too. I just didn't know when the pain would stop, and couldn't wait for it to be over.
However, things and people involved around me supported me through it and I couldn't thank them enough. Writing for the Holly Spirit prepared me for my major in college. It changed my perspective on what journalism really is, and how to write and prepare for this journey I am about to embark on. Also, the all-staff meetings I appreciated very much because those thirty minutes actually helped me stay positive. Feeling such excitement in the morning and positive energy really lifted my spirits.
Being involved made me open up a little bit more especially when conducting interviews with other students and teachers. A little advice: manage your time well and start your article early to get it done and out the way. After all I was through with such adversity thrown at me my senior year, I pushed through and that encouraged me to keep chasing after what I want. Without adversity, I wouldn't be where I am today, and I'm grateful for it. 
Donate to The Holly Spirit