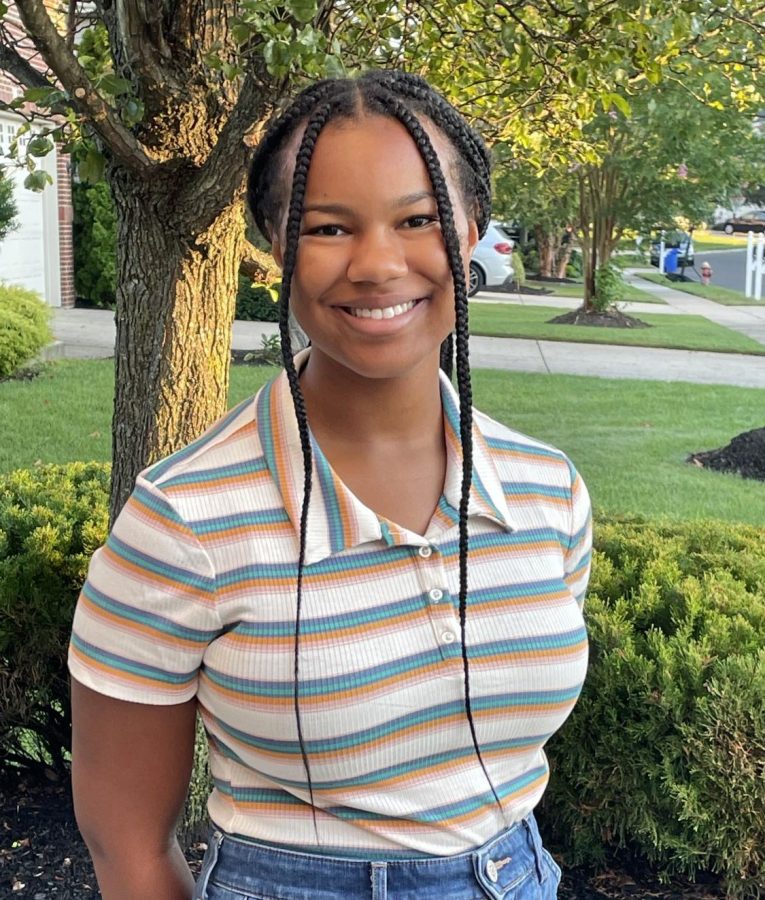 "Carrying what I learned with me": Maria Hickman, Managing Editor
If you would have told my freshman self that I would be where I am today I wouldn't have believed you.
I have changed so much since freshman year from being so shy and timid, to still shy, but more outgoing and ready to take on the world. I remember starting as a freshman in a new school, full of new people thinking that my life was over and that I would not make any friends. I was wrong and I made plenty of friends and RV has brought me so many opportunities that I wouldn't have gotten if my family hadn't moved here. 
However, my high school career has been full of many challenges, the main one being the pandemic and having basically half of high school be completely turned upside down. I really don't know how I got through it, but I am so glad that I was able to have a normal senior year experience. I was determined to make the most out of this year, from participating in homecoming to going on senior trip. I made so many memories that will last a lifetime.
The one thing that I am most grateful for is the Holly Spirit. I remember when Mrs. Sherman first brought it up in our English class that she was looking for members. I debated with myself on whether or not I should join it, and it was the fact that I did newspaper in middle school that sealed the deal. When I found out that Mrs. Sherman wanted to make me co-Editor of the Arts and Culture section I was floored. I was so nervous that I would not do a good job, but my job was made so easy with the help of the amazing writers that we had on the section that year. I always loved running the meetings and doing ice breakers with everyone every week. It never really felt like it was a hard, stressful job, but a very fun one.
Imagine my surprise when Mrs. Sherman then told me that she wanted me to be a senior Editor. I was again nervous that I would not be able to do a good job, but then again my job was made easy by our wonderful staff. I had the pleasure of overseeing the Arts and Culture section again this year and it was even more amazing than last year. Arts and Culture will always hold a special place in my heart and I am truly thankful for everyone that I was able to work with this past year.
If I can give one piece of advice it would be to join activities and do things. You can not spend all of high school looking from the sidelines. I wish I got more involved in activities sooner and didn't wait as long as I did. Joining clubs and being involved taught me so many things such as leadership and how to work hard. I will carry what I have learned these past four years with me for the rest of my life. It is definitely bittersweet graduating, but I am proud of what I have accomplished while in high school and excited to see what is waiting for me in the future.
Donate to The Holly Spirit