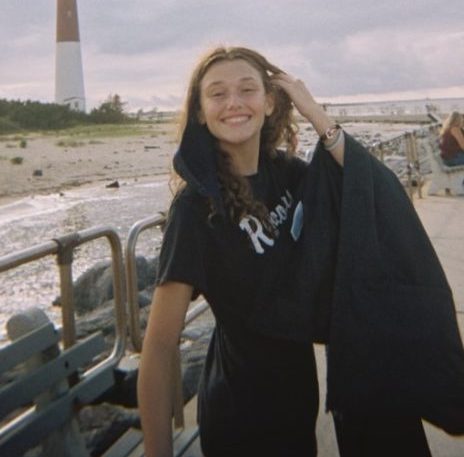 "Growing into someone who I never thought I could be": Riley Ruiz, Sports Editor
Sleeping my way through Sherm's Honors English III class last year (joking of course!…), I am glad she had caught my attention when she had announced that she wished to start up our student-run newspaper once more. To be completely transparent, I had joined mainly to plump up my college resumé, however, I most definitely do not regret my decision.
Now I am not just saying that because I am going to one of my top-school choices (Go Hokies!!), but because I learned a lot about myself and what it takes to be a leader. To anyone wishing to be apart of this club, I can wholeheartedly say that joining was one of the best decisions I had made and no, Sherm is not bribing me to say that. Being a part of staff has taught me to balance my schedule because this is not a club that you can come to a meeting once a month, it's a multiple days a week deal but it's so worth it.
Outside of Holly Spirit, my four years at RV have been challenging but rewarding and I am so grateful for all of my teachers and friends who have pushed me through tough times. From my freshman year to now, I had grown into someone who I never thought I could be. I am beyond thankful for my time here and for the people I have met along the way.
Donate to The Holly Spirit