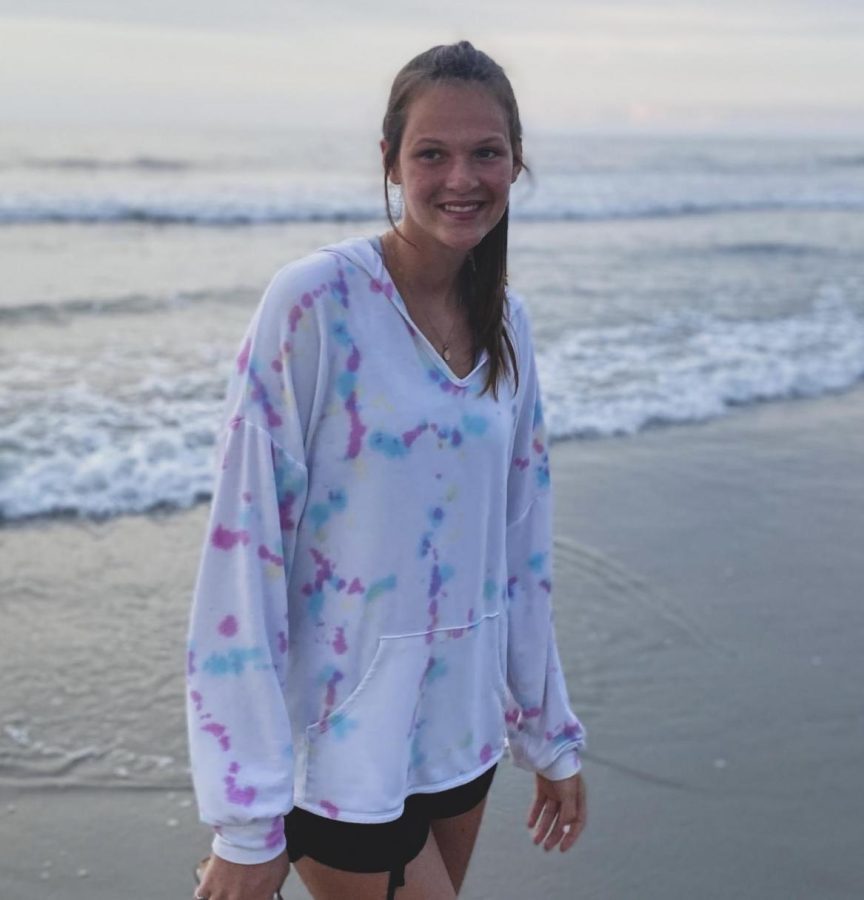 "Allow yourself to try new things": Ella Ruminski, Editor in Chief
If you were to tell me four years ago that I would be writing this, I probably would have laughed in your face.
The moment I walked into high school I thought I knew exactly how my next four years would go, but much to 14-year old Ella's chagrin and 18-year old Ella's benefit, I was very very wrong.
I still remember sitting at my desk last year while Mrs. Sherman announced to my class that she was starting up the school newspaper again. I never really liked English class and I especially did not like writing so I never really thought I would join. However, with some slight convincing from my friends (shoutout Riley and Meadow) and the promise of the paper looking great on my college application, I joined. 
My first year on staff was spent as the Multimedia Editor and I had so much fun. I went to all staff meetings once a month, made the occasional graphic, and never once wrote an article. As someone who was not a fan of writing I could not have asked for a better position on the paper. However, for some reason Mrs. Sherman trusted me enough to let me not only return to staff, but to return as an Editor-In-Chief. As someone who had never written an article before, and was now being thrown into editing pieces and pitching story ideas I was terrified. Thankfully, I had an awesome desk (shoutout to Stud Life) and incredible managing editors who were more than happy to work with me as I figured it out.

As a freshman, I truly thought I would never have an interest in English let alone journalism. But that is what high school is for. My four years at RV have opened so many doors into so many different realms that I would have never dreamt of. Classes like AP Government and Politics have opened my eyes to topics I never found all that interesting before. Clubs like the Holly Spirit have given me so many opportunities and lessons that I will carry with me beyond my time at RV. High school has given me countless friendships like the ones that started in my sophomore year 1:World program and nurtured the ones that began back in middle school.
I am truly grateful for my time at RV and I will cherish my memories for years to come. For any underclassman reading this, as cliche as it sounds get involved. I have never once regretted joining a club or going to an event, and getting involved has brought me so many invaluable lessons and friendships.
My final piece of advice is to go into every situation with an open mind and allow yourself to try new things. If I had never allowed myself to try something new, I would not be writing this letter. Before I go, thank you Mrs. Sherman for allowing me to be a part of something so special and thank you RV for an incredible four years.
Donate to The Holly Spirit