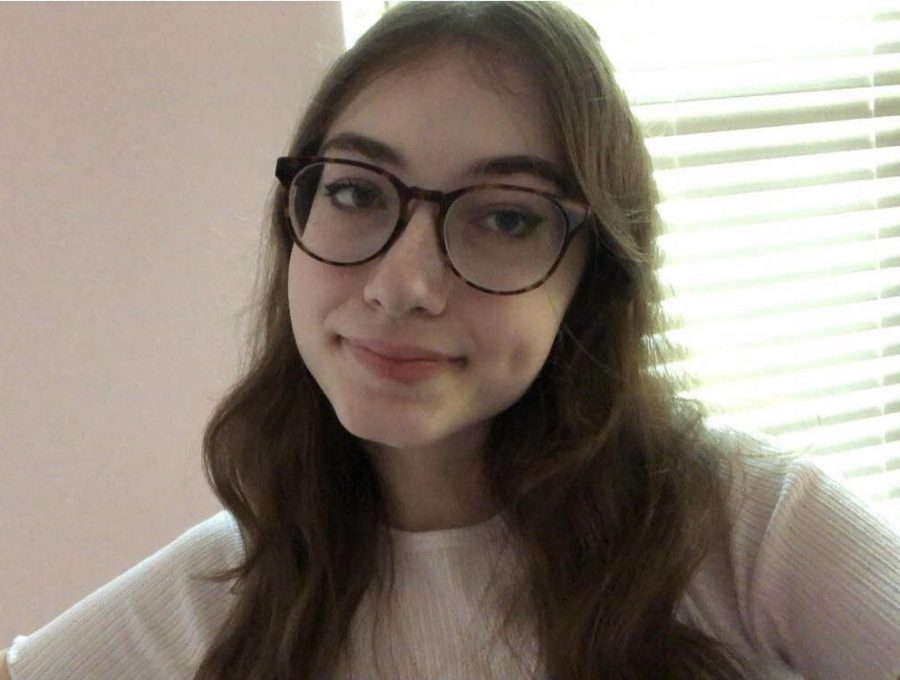 "Take on challenges": Kara Dwyer, Managing Editor
Although senior year may seem especially daunting to underclassmen, funnily enough,
freshmen year felt like a much greater transition in my life. New classmates, new teachers and
new opportunities that could not have been taken at a middle school, or even at a different high
school. Many can recall the longing to belong in the bustling halls, not just me.
As artificial as it may seem, I didn't feel that sense of belonging in any other
extracurriculars until my junior year when the Holly Spirit returned. Quarantine, as for most, was
an incredibly dark and depressing time, especially for juniors and seniors. So much to worry
about with so little time to act, and little to do to make a difference or still have a voice in school.
However, the Holly Spirit became an outlet for me to express myself that I hadn't had
before, even in school. I had the freedom to write about my passions and be creative in ways
that academic classes rarely allow. From endless articles about my (unhealthy) Taylor Swift
obsession to my (very real) April Fools article about Nicki Minaj's run for the presidency to the
more serious topics about world issues, all I can really say is: I had fun. Regardless of the topic,
sitting down to write actually became fun for me for the first time in a long time. It helped me
learn how to edit, how to write and construct journalistic pieces, and how to be a leader. I
learned of my own abilities to persevere, even after deleting that comma for the 15th time, and I
was able to meet people I never would have talked to without the Holly Spirit.
To any new writers: take on challenges; interview that teacher and ask that random
senior for a quote. Accept feedback. Write about what you're passionate about. Doing these
things will benefit you in the long run, beyond your section, beyond the newspaper and beyond
RV.
Thank you to members of the Opinions section this year and last year, the most vehement
writers on the paper. Thank you to my friends and family, and anyone who read my articles and
talked me through my ideas even when they were crazy. Thank you to Sherm, the fellow
managing editors, and the EICs for helping me when Opinions literally took up half of the
workflow doc (looking back at it makes me laugh). I can't wait to see what's next for me in the
future, to grow more and become better as the adventure continues.
Donate to The Holly Spirit