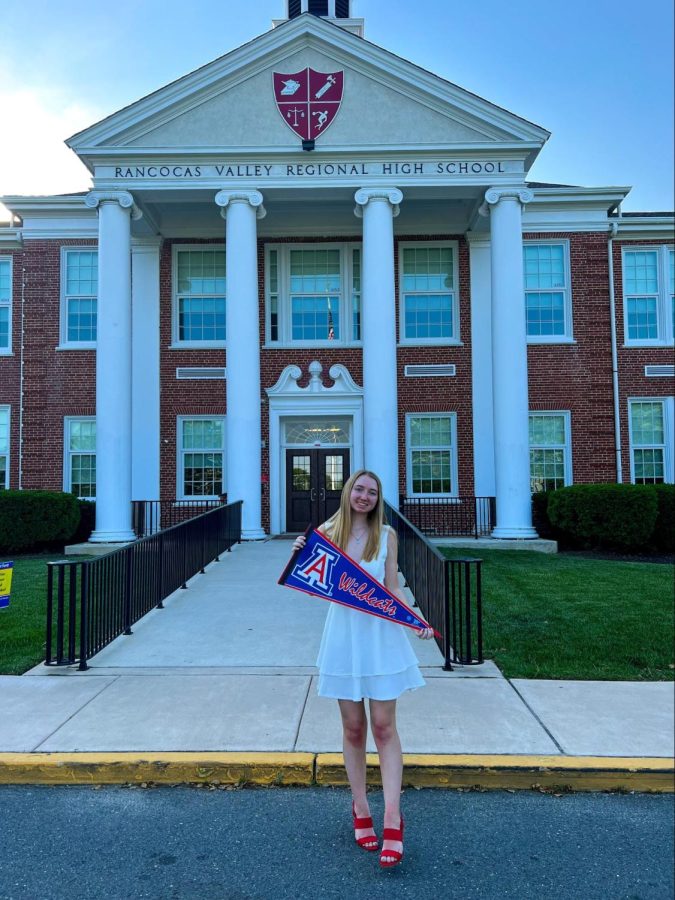 "Enjoy every second of it": Emily Haber, Arts & Culture writer
Freshman year I was told that high school was going to fly by and that in a blink of an eye I would graduate. I didn't think that was going to happen but it did. Although my time at Rancocas Valley Regional High School went faster than I thought, I enjoyed every second of it. High school wasn't as I expected it to be but it all worked out.
I was a quiet freshman unsure of my next four years and honestly unsure on what I wanted to do for the rest of my life. Despite that I wanted to get involved and keep up good grades, which I did. Freshman year me wanted to be spontaneous, adventurous and not afraid to take on any challenge that was thrown at her. Although it took me some time I was able to accomplish those things. I challenged myself academically taking advanced placement courses. I will be attending the University of Arizona next year, something my younger self would have never thought I could do. 
I want to thank everyone that has helped me through high school but two teachers stuck out to me the most.
I want to thank Mrs. Sherman for being my English teacher Junior year and encouraging me to get involved in the Holly Spirit. I am only a writer on this paper but I have learned so much, made many friends, and my writing has greatly improved.
To Mrs. Alspach, thank you for encouraging me to take advanced placement history. You knew I could handle that challenge and handle the workload. I am so grateful that I had the opportunity to have you as a teacher. You bought out my love for history and strengthened my public speaking skills in Model United Nations. I truly appreciate that you were there for me every step of the way in high school and you didn't mind my procrastination.
My last thank you is to my friends and family. I am going to miss you next year but feel free to visit me, you just have to take a six hour plane ride. I am so grateful for my parents and everyone who supported my decision of going to college across the country. I know it will be an adjustment but it is an opportunity that I will never have again. 
Thank you RV for an experience that wasn't what I expected but I wouldn't want it any other way. I don't know what will be next for me but I am excited to see what the future holds for me.
Donate to The Holly Spirit