"Don't let nobody tell you what you can't do": RV ends first season with multiple female players
Freshman Gabrielle Sutton was of the first female players in years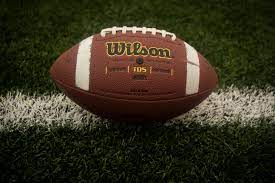 Football has always been a great sport for bringing people together; whether it be through cheering for a favorite team or dressing up in jerseys, football enforces community and family. RV is known for its roaring fans and creative themes, but not many people are aware about the freshmen girls on the team this past football season. 
The team started with two freshmen female players and made it through the season with both. However, one of the players attends a different school (BCIT Westampton).
Garrielle Sutton, the other player, was one of the few females who ever played at RV.
Sutton always loved football and started playing on and off when she was six years old. When football season came around, she wasn't sure if she was even going to try out, but when she found out that her mom had signed her up, she decided to give it a try. 
"I didn't even mean to sign up if I'm gonna be honest," Sutton said. "I think my mom actually signed me up so I just followed through with it, because I wanted to get stronger and better."
While Sutton said she made a lot of friends and realized that it was a great opportunity, playing on a team of mostly boys wasn't the easiest thing. She remembers being nervous during some of the first practices, but once she started getting used to everyone, it slowly started getting easier.
"I started warming up to the team and then it was fine after that," said Sutton.
Teammate Quinn Berkey has been playing football for two years and was alongside Sutton in their season. He emphasized how they just treated her like she was just another player on the team. 
"We didn't really single them [Sutton or the other female freshman player] out at all, we just made them feel like they were part of the team." Berkey said. 
Berkey recalls how it wasn't even hard for him to adjust to a girl on the team.
"It didn't really affect me personally, maybe some people, but I think it was fine. It seemed like they were just normal players," Berkey said. 
He said that the team had a great season and he's proud of how it ended. He thought that the girls on the team were one of the reasons why they ended with mostly wins.
"They definitely made an impact on the team," said Berkey.
Sutton noted that being treated as just another player helped her adjust to playing on the team and it ultimately led her to playing a great season. Next year she hopes that more girls tryout for football, both at RV and at other schools as well. Additionally, she believes that more girls should try out for more traditionally male-dominated sports. Even though she started off as one of the only girls playing on RV, she definitely doesn't want to be the last. She thinks anyone should be able to play the sport they love. 
This could be a big step for what RV football could look like in the future, and maybe soon RV can create a co-ed team which has many different people, no matter the race or gender. 
"Just do what you want and don't let nobody tell you what you can and can't do," said Sutton. "If that's what you want to do, then just do it."