Excitement and the unknown: voices of four graduating seniors
As the class of 2021 gets ready to don their graduation gowns, the Holly Spirit checks in to reflect on their past and chat about their future
The four years of high school can, and may be, the most important years of an individual's life. As a freshman, merely fourteen, four years may seem far, yet, it is truly so close. But what happens during these years? College resumes are built, friendships are formed, assessments are taken and long lasting memories are made, but most importantly, one's future begins here.
The journey and experience will differ for every senior, easy or difficult, but in the end, all four years of high school, worth it or not, are a one-in-a-lifetime opportunity for everyone and a celebration unlike any other.
The Holly Spirit sat down with some members of the RVRHS class of 2021 who shared their thoughts on graduation and future plans.
The Holly Spirit: What are your thoughts on graduating? 
Kaitlyn Lum: It's strange. It feels surreal that four years have already passed but it's very different from what I expected. I expected to end my final year with Red and White Night, prom and senior trip etc. Unfortunately, we did not get all of those things, but the school and parents are trying their best which I really appreciate.
Amaya Harris: These last four years have been rigorous, it takes a lot to keep a straight path and maintain stability just to make it to graduation day. And iIt's funny how I want to stay in this moment a little longer because I didn't realize how fast this day would come, despite the dozens of people telling me that high school literally zooms by.
Madison Floyd: The excitement that comes with graduation has merged with fear of the unknown obstacles that lie ahead. The last four years have flown by and I cannot wait to see what's in store for my future. I will always love RV so this moment is very bittersweet, but I think all my classmates will agree that we're ready for the next chapter.
Christopher Kwiatkowski: I'm excited to graduate because it's the start of a new chapter. For me, I don't see high school graduation as a big accomplishment because I've always had greater goals. COVID-19 definitely impacted my overall expectation for senior year, but I made the best of it.
HS: What was your dream job as a child? What is it now? 
Lum: As strange as it may sound, I dreamt of owning a hotel as a kid. I thought it would be cool to have a waterpark and roller coasters inside, making it a big tourist attraction. Now, I would like to go into prosthetics and work in the industry. Afterwards, I would like to become an engineering professor. I think it would be cool to teach and work as an engineer.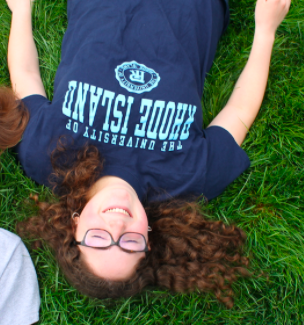 Harris: For years I wanted to be a veterinarian and/or dentist but now, about halfway through my junior year I realized that nursing would definitely be a better fit for me and that's what I'm planning on doing. 
Floyd: I always loved to dance as a child, so growing up I wanted to be a professional choreographer. I also loved to argue so I guess it's fitting that I plan to study law in college. My dream job now is to be a matrimonial lawyer. My goal is to help people overcome their mistakes and get everything they deserve in life. 
Kwiatkowski: I never really had a dream job as a child but it wasn't until I broke my arm that I found orthopedics interesting.  I hope to someday be an orthopedic surgeon.
HS: What do you plan on majoring and minoring in? Why did you choose it?
Lum: I am going into biomedical engineering and French. I will be doing a five year program where I can study and intern in France during my fourth year of school. I have enjoyed learning about the French language and culture, but I have been interested in engineering since fifth grade when I heard about my cousin's robotics team. I am either minoring in physics or robotics. I haven't really decided yet. Robotics is my favorite part of engineering and physics is my favorite subject.
Harris: My major entering this fall semester is nursing with a minor in Spanish. My end goal is to be a nurse anesthetist with a Doctor of Nursing Practice (DNP). My minor in Spanish comes from me wanting to connect with more patients so being fluent in Spanish can help me reach a larger amount of hospital patients through basic communication.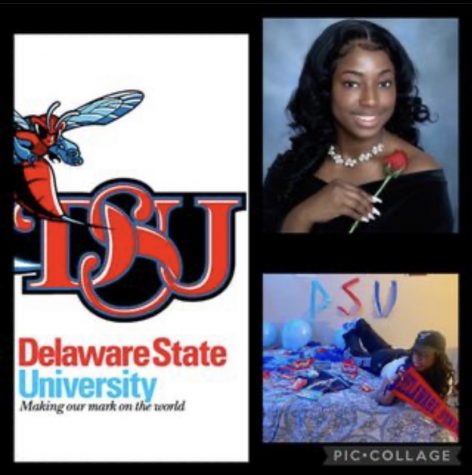 Floyd: My major is law with a minor in international business. My mom is a flight attendant so I travel very often. As a result of traveling so much I thought ,why not get a degree out of it. I would love to work for a law firm in Europe and I am willing to put the work in to achieve my goal. 
Kwiatkowski: I plan to major in biology mainly because It will provide me with the science foundation I needed to possibly attend medical school. But, I have not decided what I want to minor in.
The Holly Spirit: Which college are you planning to attend? 
Lum: I chose to attend the University of Rhode Island because of the many opportunities they provide and I was also accepted into the honors program. There is an international engineering program at the school. It's a five year program where you double major in engineering and a foreign language and can study abroad and intern for a year in another country. 
Harris: I chose Delaware State University because they presented me with a full tuition scholarship and because I realized throughout my high school years that it would be amazing to attend a school that highlights my culture specifically and people like me as well, with Delaware State being a Historically Black University. 
Floyd: I chose to attend Duquesne University because it's a very academically challenging school and it offers the sport I plan to play in college. COVID-19 has affected the eagerness of my decision. Before COVID-19, I believed I had all the time in the world to commit to a school. Now, I understand that you have to weigh your options and take the great opportunities you receive before they disappear.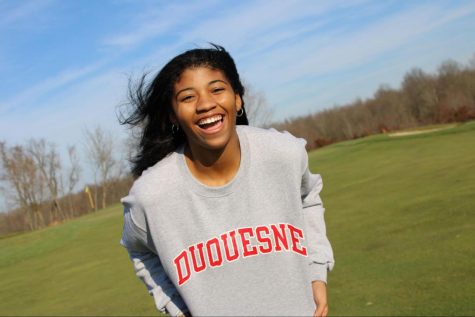 Kwiatkowski: I'm planning to attend Rutgers University in the fall. While I had several good colleges to choose from, Rutgers is the best choice for me because it offers everything I need. For example, it offers a variety of different courses, clubs and activities to get involved in.
The Holly Spirit: What is your favorite class you took at RV? Why recommend it? 
Lum: Physics with Mr. Latimer. Unfortunately, he retired, but the class was a ton of fun. He would not move on until you fully understood the material. We were only able to do one lab before COVID-19 shut down the school, but in the lab, we proved the acceleration of gravity is 9.8 m/sec. I thought it was really interesting that we were able to apply what we learned in the labs. I recommend the class because it is a mix of math and science that you can apply in the real world.
Harris: My favorite class was definitely Spanish III with Mrs. Soares. Learning a new language is not easy but with COVID-19 my teacher did her absolute best to try and give us the best learning experience possible. 
Floyd: Theater prep with Mr. Pliskin. I recommend this class to anyone regardless if you enjoy acting or not. The environment of this class is one of the most goofy and accepting ones you'll find at RV. Mr. Pliskin is an absolute spaz [who] loves everyone and will make sure that you feel welcome at RV. 
Kwiatkowski: My favorite class at RV, is the class I am taking currently, Anatomy & Physiology. I find the material interesting. I would recommend this class to anyone interested in possibly going premed.
The Holly Spirit: What advice would you give to an incoming RV student? 
Lum: You may hear this advice from everyone, but that's because it is true. Make sure to join as many clubs as possible without stressing yourself out. Also, as difficult as it may sound, do not stress out. One fourth of the school is walking through these halls for the first time. Most of them do not know where they are going or anything about the school for that matter. Just have fun and enjoy your time at RV because it goes by in a second.
Harris: This may sound very cliché but honestly, just do your best . When you give all effort there's really nothing negative that you or anyone else can say about yourself. And yes, a social life is very important in maintaining balance, but more importantly take care of your mind, it's okay to take a day off to relax. 
Floyd: Enjoy it. High school flies by, so get involved and find what makes you happy at RV. There's so many clubs and activities at RV, and there's truly a place for everyone. Don't rush through high school, just let it all happen and enjoy all the hardship and happiness that comes your way. 
 Kwiatkowski: Challenge yourself in every way possible.  Get involved in different clubs and sports. But also, challenge yourself in the classroom.  Take classes that interest you to see if you really like it.