Controversial trends and cultural appropriation
Fashion choices and cultural ideas are becoming more and more controversial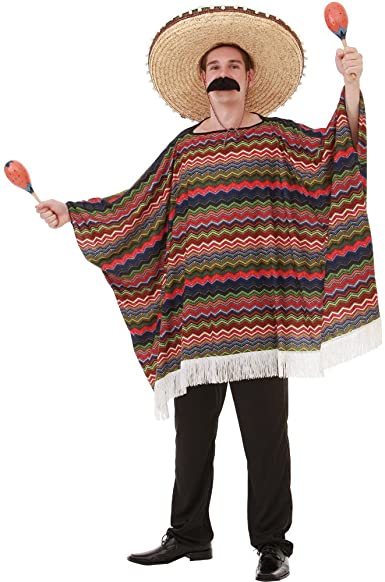 This past year has been filled with new fashion trends and as well as some old trends making a comeback. From biker shorts to bucket hats, this year has been a year where people feel comfortable expressing themselves. However, many styles and trends have recently been placed in question of being controversial or crossing the line of cultural appropriation.
Just recently the Ministry of Culture in Mexico has accused Zara and Anthropologie of cultural appropriation. Many of the designs created by these two companies used patterns that are used by indigenous Mexican communities. The designers of these clothes however profited without acknowledging the culture in which these patterns originated from. 
According to the Guardian, "The culture ministry claimed the design 'reflects ancestral symbols related to the environment, history and worldview of the community,' and was similar to traditional huipil dresses which, it said, were part of the women's identity and took local craftspeople at least a month to make."
Recently, one of the designers, Isabel Marant, apologized after the culture ministry of Mexico accused her designs of cultural appropriation. Hopefully this will be one of the last times we will hear of a brand using patterns that break the border of cultural appropriation, as this wasn't the first time Mexico has accused brands of this. 
Another issue of cultural appropriation is in Halloween costumes. For the past decade, this issue has gained a lot of attention from the media as Halloween costume stores sell "Mexican" and "Indian" costumes. Many of these costumes are offensive to minorities, making them feel trapped in a stereotype. Social media platforms such as TikTok and Instagram have been using the hashtag, #mycultureisnotyourcostume. The popularity of this hashtag bought many websites to publish guides of what to wear and not to wear for Halloween costumes. 
The issue has overflowed into multiple public spaces, including schools. Jess Lifshitz, a fifth grade teacher, sends a letter home to her class every year to help kids as well as parents understand the problem of dressing up as someone's culture. "A couple of years ago I noticed that every Halloween, there were one or two kids who came in costume and for whatever reason the costume just made me uncomfortable and I worried it made others uncomfortable," she told NPR in an interview in 2019. "Because it portrayed a stereotyped image of a group of people or it was someone dressing in a way that almost seemed as if they were putting on the identity of another person as a costume." 
Dressing up as certain Disney characters even came into the question of being acceptable to wear. The Disney corporation was also affected by cultural appropriation. The company produced and sold a Maui Halloween costume to children that got pulled off shelves because it was designed with a long sleeve brown shirt with tattoos similar to traditional Polynesian Chiefs. Many parents also questioned whether it was right to dress up their children as other popular Disney characters such as Tiana or Mulan. Dressing up as many of the characters could involve controversial costume choices, such as darkening one's skin color, or wearing a hijab or a sombrero, which many believe are never acceptable on any holiday (or any other time of the year).
I hope to see that in the future, Halloween costumes that cross the line of cultural appropriation are taken off shelves. I hope to also see the stop of big name companies getting away with exploiting designs and symbols created by various cultures. With the awareness of the issue that is being discussed on social media, change should hopefully be in the near future to stop cultural appropriation.