The top 10 worst songs of the holiday season
While they're likely unavoidable, at least know you're in good company in your loathing of these Christmas tunes.
Over the years the holiday season has accumulated many cheerful classics. However, there are a selection of songs that just don't seem to make the cut. Whether it be their awful renditions of lyrical classics or original songs that failed to hit the target, there is no saving these songs from being on the list.
Gayla Peevey – "I Want a Hippopotamus For Christmas" 
Growing up this song was very cute and full of joy. Not being a child anymore and hearing it multiple times through the years, the song has aged like milk. Peevey's voice has become a bit tiresome. This song deserves appreciation for being a solid classic however it has become bothersome to listen to.
Justin Bieber & Mariah Carey – "All I Want For Christmas"  
As we all know, "All I Want For Christmas" is the Christmas song of the modern century. However, the addition of Justin Bieber to this song is a huge insult to the perfection this song brings to the Christmas season. Having one of the pop diva's best selling hits include Justin Bieber is anything but jolly. The original version of this song is one of Christmas's best creations and should stay that way.
Elmo & Patsy – "Grandma Got Run Over by a Reindeer"
Compared to other Christmas classics this one is a bit underwhelming. The comical purpose of this song did not achieve what it wanted to simply because it is not funny. Describing a grandmother getting drunk on eggnog and killed by reindeer is not a song I would personally enjoy listening to. Not to mention the singer's voice does not trigger any terrific emotions in my brain. 
Justin Bieber – "Mistletoe" 
According to bestlifeonline.com Bieber's attempt with this song was almost to make another modern-day Christmas classic like Mariah Carey's "All I Want For Christmas," however, he did not accomplish this. Personally, I believe Justin Bieber should stick to making pop music unrelated to Christmas. Not to mention him using the word "shawty" in the chorus does not do the song justice. 
Christina Aguilera – "Oh Holy Night" 
While Aguilera's voice is one that symbolizes beauty and grace, this song transforms that into something excessive. She manages to change a pleasing Christmas melody into a very displeasing, unsubtle riff off with herself. Almost every single line in the song includes an extra, unnecessary riff. Her voice is beautiful but just too extreme for this song.
Lady Gaga – "Christmas Tree" 
This raunchy Christmas song is one that is both forgettable yet unforgettable at the same time. Depending on the audience this song could provide good rhythms and beats but to the majority of society this just does not do Christmas like other songs do.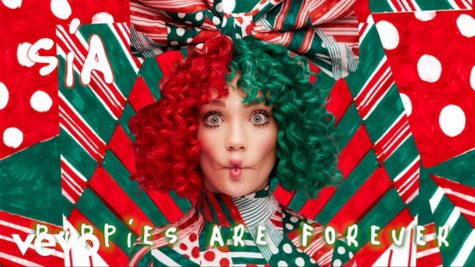 Sia – "Puppies Are Forever" 
Sia's take on holiday cheer is either a hit or miss. This song clearly is one of her misses. The repetition of 'puppies are forever' is equivalent to someone wrenching your ear for three minutes and forty three seconds. It may not be the worst Christmas song but it sure deserves a spot on this list. 
She & Him – "Baby It's Cold Outside"
In my opinion, "Baby It's Cold Outside" is definitely a Christmas classic. However this rendition of the song is very degrading to the original version. Not to mention, this song does face some controversy over the true meaning of the lyrics. This song does however flip the gender roles attempting to be less problematic which in reality does not change anything.
Michael Bublé – "Santa Baby"
Bublé's rendition of this song is the epitome of irritation. He's trying too hard to prove that he is not attracted to Santa by switching the phrases "Santa baby" to "Santa buddy" and "I'll wait up for you dude," according to bestlifeonline.com. If you want to make a good cover to a Christmas classic, then keep the same lyrics. 
NewSong – "Christmas Shoes" 
As the number one song on this list it's hard to say if it's an achievement or failure. After listening to this song, it is definitely a failure. This song is so demeaning to Christmas that it should be taken off of all streaming platforms. The lyrics behind this song are truly depressing and nothing anyone should listen to during the holiday season.