Celebrating Hispanic-Americans in today's society
Remarkable individuals to honor during National Hispanic Heritage Month
Celebrating Hispanic-Americans within society holds the utmost importance during National Hispanic Heritage Month, which spans from September 15 to October 15. This is the time to recognize their contributions, especially to culture, history and achievements in the United States. These four individuals are actively contributing to society, including on a local scale, which is deserving of acknowledgment. 
Alexandria Ocasio-Cortez
Born on October 13, 1989, to a Puerto Rican mother and Bronx-native father, 31-year-old Alexandria Ocasio-Cortez, often referred to as AOC, has become a leading representative of Hispanic-American voices in politics, an exceptionally impressive title to hold considering her age. 
Ocasio-Cortez began her political career campaigning for Senator Bernie Sanders in the 2016 Democratic primary before successfully running for Congress against incumbent Joe Crowley. She writes history by becoming the youngest politician elected into the House of Representatives. 
Her support largely stems from Generation Z, who view her as a knowledgeable individual to be a spokesperson for their concerns. She often voices her opinions on social issues of particular interest to Generation Z, which in turn generates a positive perception of her among young Americans. 
"These struggles that we are taking on are generational," AOC said. "These struggles that we are taking on are long. These struggles will not be solved in two years or four years. It will take our whole lives. But this is the fight for our lives. This is the fight of our lives." 
X González 
Born on November 11, 1998, 21-year old X González, a Hispanic-American of Cuban descent, survived the tragic Marjory Stoneman Douglas High School shooting in 2017, which claimed the lives of 17 people, marking a pivotal moment in their life. 
"Just three days after the massacre, González mustered remarkable resilience and courage when [they] transformed [their] anguish and heartbreak into unabashed activism," Claudia Eller from Variety said. "[They] delivered an impassioned speech at a gun control rally in Fort Lauderdale, calling 'B.S.' on President Trump, other politicians and the NRA for not tightening gun laws that could prevent 'the hundreds of senseless tragedies that have occurred.'"
González vocalizes their opinions on several social issues alongside their classmates who endured the same life-altering experience. 
"I most definitely feel hopeful because I've met so many people who are ready to engage in our political system, and these are exactly the people we need to engage," they told Claudia Eller in their first solo magazine interview. "People who are devoted to the concept of keeping people safe, focusing on the rights of people who need to be kept in mind, who need to be kept alive. People who are looking out for each other, not just themselves."
Lin-Manuel Miranda
Born on January 16, 1980, 41-year-old Lin-Manuel Miranda, a Hispanic-American of Puerto Rican descent, perfected the art of storytelling through music, which contributes to American society today. 
Miranda drew from his upbringing to write his first Broadway musical, "In the Heights," which recently became a movie. He continues to incorporate his Hispanic roots in his projects, which is reflected in his diverse casting as well.  
"…Miranda's largest mark on culture came when his musical Hamilton opened on Broadway in 2015," Ale Russian said, referencing the musical following the life of Alexander Hamilton in the developmental stages of America. 
His musical presence spans from Broadway musicals to Disney soundtracks, making him a prominent figure in American pop culture. Alongside his musical influence, he continues to advocate for minorities and voice his opinions about social issues that affect them.
"This show is proof that history remembers / We lived through times when hate and fear seemed stronger; / We rise and fall and light from dying embers, remembrances that hope and love last longer," Miranda said at his Tony Award acceptance speech in 2016.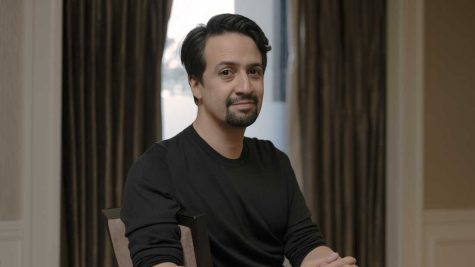 Danet Poteat 
Born and raised in Puerto Rico prior to moving to America, Rancocas Valley Spanish teacher Danet Poteat embodies determination by striving for excellence, providing students with an example of greatness within the school. 
Poteat visited America after graduating college at age 22 but did not expect to move to the country permanently. After switching from a communications major, she made the life-changing decision to attend school to become a Spanish teacher. 
"At the time, they were talking about the goal 2000 that was putting foreign language teachers in every elementary classroom, and that was my incentive to get a teaching job in Spanish, and 22 years later I'm still here," Poteat said. 
Poteat had the support of her family to overcome the intimidation of moving to a foreign country and strived to build a life for herself in America. 
"My parents were always very supportive of me because I demonstrated to them that I had the willingness, and I was also mature for my age," Poteat said. "…I am considered first-generation because I am the first in my family that has a college degree. But even though my parents didn't have the opportunity to go to college themselves, they were hard workers, and they always inspired me to do better than them."
She also strives to maintain traditions from her home country and pass them down to her own children, allowing them to stay in touch with their culture.
"I want to teach [my children] about where I'm coming from," Poteat said. "Just having the opportunity to share it with my own family, but also with you guys as my students, gives me an opportunity to stay connected with what's going on [in Puerto Rico]."
Although Poteat refers to the language barrier as being the scariest aspect of leaving Puerto Rico, she remained determined to reach her goals and wishes the same for her students. 
"I had the support of my family and my parents, but it was also that inner drive that gave me that push to just keep going and try harder," she said. "That inner drive, if you don't have it you need to seek it."
As National Hispanic Heritage Month comes to an end, it is important to not only acknowledge the countless figures that lead by example in our society but also remember them and their achievements year-round. They continue to pave the way for young Hispanic-Americans, a contribution worth recognizing. 
Leave a Comment
Donate to The Holly Spirit
Your donation will support the student journalists of Rancocas Valley Regional High School. Your contribution will allow us to enter into regional and national competitions, and will help fund trips to journalism conferences to continue to improve our writing and work!
About the Contributor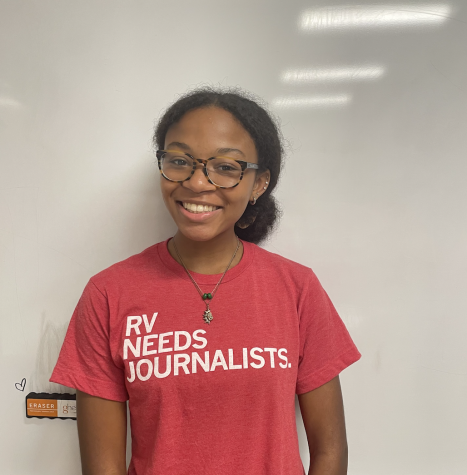 Mya Collins, News Editor
Junior Mya Collins is a third-year News Editor for the Holly Spirit. She is involved in the instrumental music program and the soccer team, and she serves...